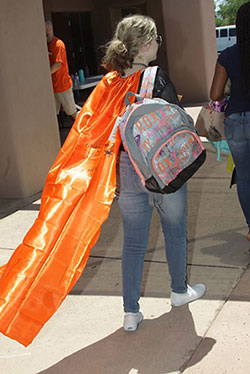 Back-to-school time probably brings up feelings of nostalgia—shopping for supplies, picking out clothes and buying a new backpack. Imagine starting a new school year without those luxuries, instead relying on hand-me-down clothes, reused supplies and a backpack that's falling apart from years of use.
Many children in the Arizona foster system start out the school year at a disadvantage. Without parents or family to buy what they need, they must rely on donations. That's where OCJ Kids comes in.
OCJ Kids aims to provide a solution with their annual Tools 4 Success drive. They partner with the community to collect new school supplies, including backpacks, notebooks and pencils, before the school year begins. These supplies are packed into backpacks and gifted to foster children at a special back-to-school event.
Members and associates of OneAZ Credit Union generously donated new school supplies to collection boxes located at our branches throughout the valley. Together, we provided over 550 items, which outfitted 22 kids with everything they needed to kick off the school year with success.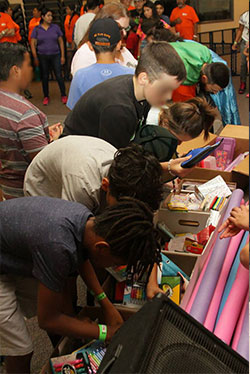 Kids received a phone call from one of the house managers before the event," says OCJ Kids project manager Shevaun Sullivan. "She had kids who were worried that they weren't going to have what they needed for school and she was making sure that the kids were going to get school supplies at the event. With the amazing support of companies like OneAZ, OCJ Kids was able to help these kids feel prepared to start a new school year with items they needed to succeed, without being made fun of."
OneAZ Credit Union is proud to support organizations that improve the communities we are part of. We work year-round to provide scholarships, disaster relief and grants for local non-profits in partnership with the OneAZ Community Foundation.