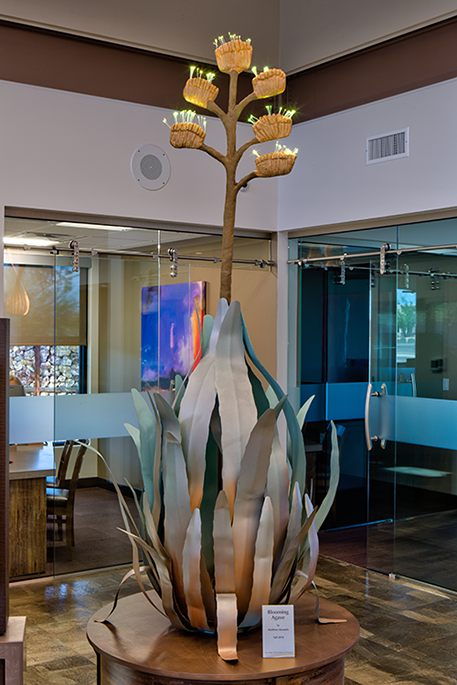 The town of Oro Valley puts a strong emphasis on the advancement of the arts.
As part of that commitment, the town developed the 1% Public Art Program, which requires new businesses to set aside 1% of their total budget to put toward an art installation.
OneAZ commissioned local artist and longtime OneAZ member Matthew Moutafis to create a sculpture for the new branch in Oro Valley. The final piece, "Blooming Agave," stands over eight feet tall, a blend of steel, copper, ceramic and fiber optics. The flowering buds of the agave plant are illuminated with individual fiber optics at the top of the piece, which lend a natural glow to the piece.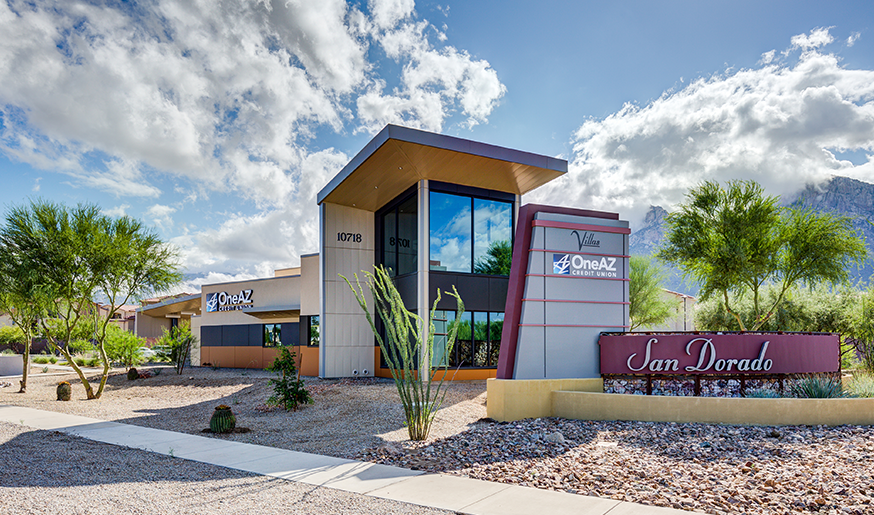 "This was a wonderful opportunity for me as an artist to create something unique and exciting,"
says Moutafis, a OneAZ member of more than 40 years.
"I thank them for allowing me to share my vision, and for their professionalism and support for this project. Welcome to Oro Valley!"
Blooming Agave is on display in the Oro Valley branch lobby and can be viewed during normal business hours. The branch is open Monday and Friday 9 a.m. to 6 p.m., and Tuesday through Thursday 9 a.m. to 5 p.m. For more information, visit OneAZcu.com/OroValley.