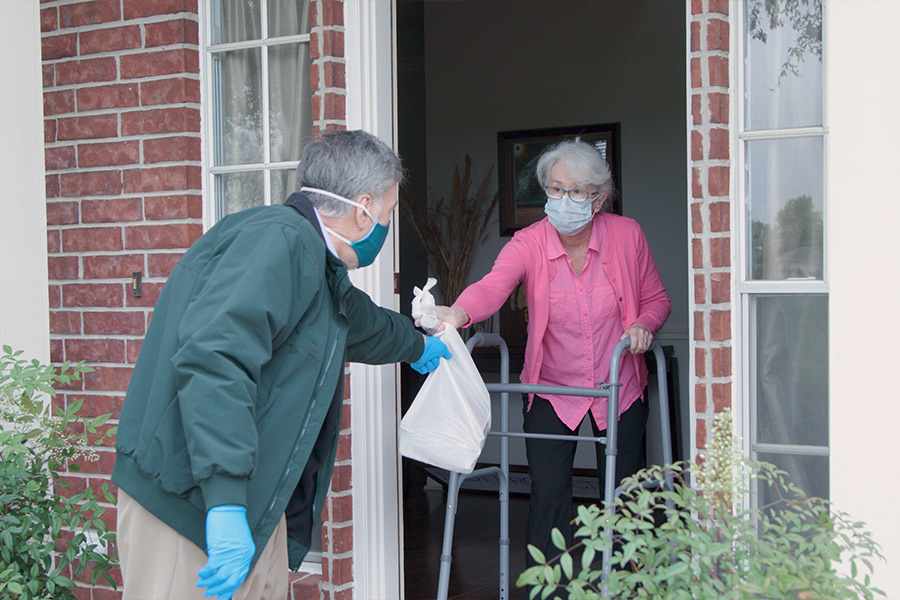 Nonprofits keep Arizona moving forward. From food banks that provide much-needed fresh food for low-income families to healthcare organizations that support frontline workers and first responders, these organizations are vital resources during the COVID-19 pandemic. Here are five ways you can help them continue serving the community in this time of need.
Volunteer in person for essential nonprofits.
Food banks and shelters need volunteers more than ever. Consider volunteering for a nonprofit that is providing support for those experiencing loss of income and other hardships as a result of the COVID-19 pandemic. Just be sure to wear a mask and follow the CDC's health and safety guidelines!
Volunteer remotely by providing editing, consulting or other skilled services.
If you're not comfortable volunteering in person, that's okay! Leverage your skills remotely. Love writing? Offer to write blogs or social media posts for the organization. Skilled at editing videos? Put together a video that appeals for much-needed donations. By offering your skilled services as a volunteer, you ensure that the nonprofit can allocate more of its funds toward providing services to the community.
Donate your Visa Choice Rewards Credit Card rewards.
You already earn rewards on every purchase with your OneAZ Visa Choice Rewards Credit Card. But did you know that you can donate those rewards to a charity of your choice? Simply visit CURewards.com and log in (click "sign up" if it's your first visit) to select your charity and start giving back!
Give goods to secondhand shops that support nonprofits.
While you're practicing social distancing, try doing some spring cleaning. You'll probably come up with a lot of items you no longer want or need. Consider donating them to a local secondhand shop that gives proceeds to a nonprofit. Be sure to clean and sanitize the items before you drop them off!
Donate funds that you would normally use for gas money, your morning coffee, etc.
If you're working from home, you likely aren't filling up your gas tank quite as often or stopping for a morning cup of coffee during your commute. If you're able to save some cash from your usual expenses, consider donating a portion to your favorite local nonprofit.
At OneAZ, we're doing our part by supporting members, associates and the communities we serve. We recently gave $200,000 in Emergency COVID-19 Community Impact Grants to 100 Arizona nonprofits experiencing hardship. Click here to see the organizations we supported and consider making your own donation to continue helping them out!