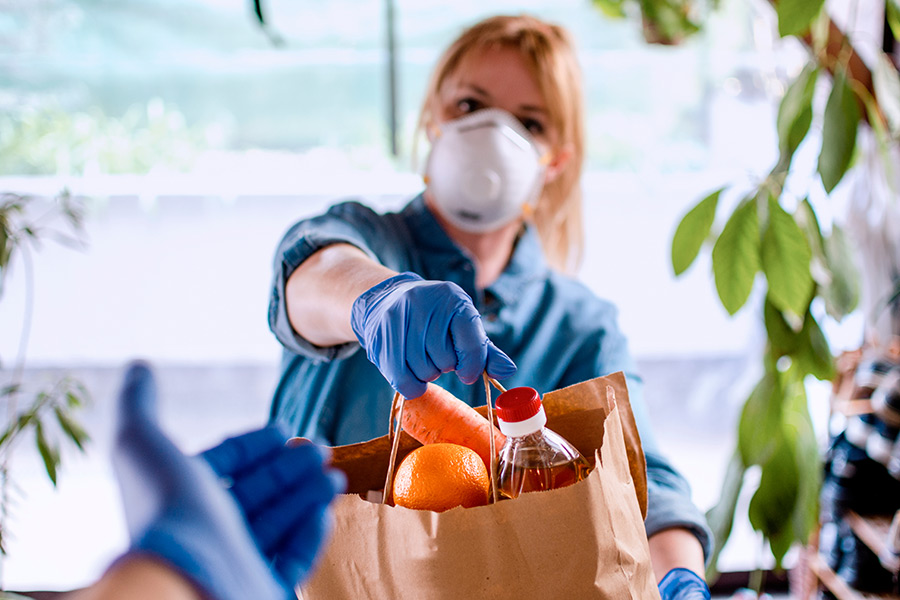 There is no doubt that the COVID-19 pandemic has presented challenges that affect all Arizonans. Even as stay-at-home orders end, many people continue to practice social distancing. Though we're socially distant, it's still the perfect time to spread kindness. After all, what better way to lift your own spirit than lifting the spirits of others? Here are a few ways to practice random acts of kindness right now.
Mail a card or handwritten note to a friend—just because.
You may have a loved one who has been staying at home alone, or a friend you haven't reached out to in a while. Write a quick note or make a card to let them know that you're thinking of them. A surprise piece of mail from a friend is sure to make their day!
Pay for the person behind you in the drive-thru.
Next time you're in the coffee shop or fast food drive-thru line, pick up the bill for the person in line behind you. This simple but significant gesture is sure to leave a lasting impression.
Send flowers or cards to healthcare workers.
Healthcare workers are devoting their time and energy to helping fight the COVID-19 pandemic from the front line. Show them your gratitude for their hard work by sending flowers or a thank you card.
Have a meal delivered to a friend.
Order delivery from a friend's favorite restaurant and have it delivered to their home. Imagine their reaction when they get a surprise dinner on Friday night or brunch on a lazy Sunday. You can even order your own meal and do a video call so you can enjoy your meals together!
Donate to a local nonprofit.
Perhaps one of the best acts of kindness is giving back to those who support our community. Nonprofits have been affected by the COVID-19 pandemic, with reductions in funding and a lack of volunteers. Click here for our guide to five ways you can support the nonprofits that keep Arizona moving forward!