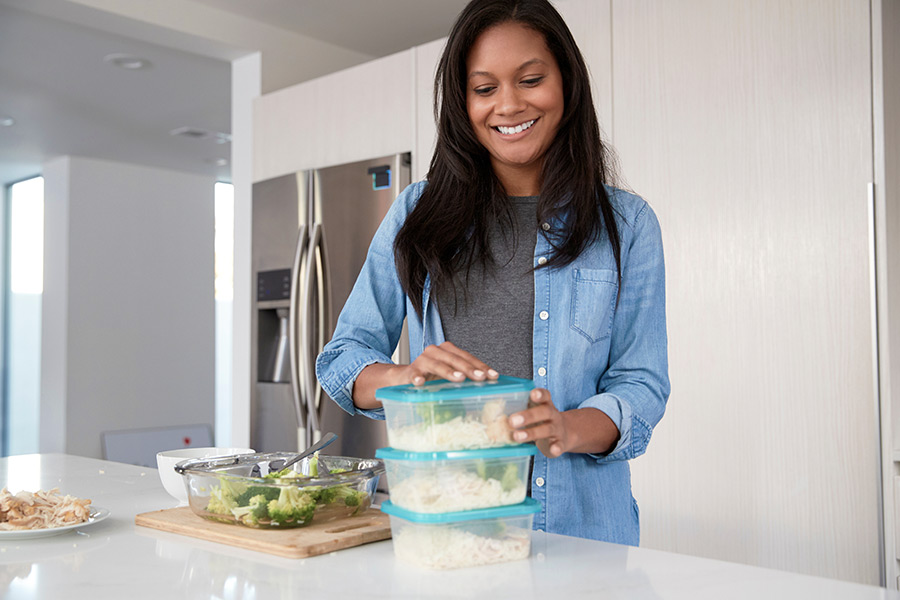 Temperatures are warming up, but this season we're not getting out to baseball games, dining on restaurant patios or going on group hikes with friends. Instead, Arizonans are practicing social distancing by staying home right now. It can be a difficult time for many as we get used to the new normal, which is why it's important to remain not only productive, but positive, too. Here are a few tips to keep the peace in your home and your mind:
Spring Cleaning
Spring is in the air and there is clutter everywhere! What better time to start reorganizing your home? Make a list and start small. You'll feel good about checking off little tasks, which will motivate you to keep going! A clean and organized home can improve your mood. If you're stuck at home, you might as well enjoy it!
Plan and Prep Your Meals
It might seem like staying home would make it easier to cook every meal—but finding the motivation can still be difficult. Try planning out your meals for the weak and preparing ingredients in advance. Having ready-made meals will make your days easier and more productive, so you can focus on other at-home activities.
You can even plan to order take-out or delivery to support local restaurants a few nights a week. Local First Arizona has partnered with Arizona businesses to create a unique database that can help you find the businesses around you that are still open and offering take-out and delivery options.
Start a Budget
Whether you're finding it hard to make ends meet because your income has changed or you're just shopping online a little too much, there is no time like now to focus on your finances. Create a budget that details monthly income, bills and payment obligations. Then be realistic about your spending output. Try to limit your regular spending by cutting back on non-essential expenses.
Learn a New Skill
What better time to learn something new? Start a new hobby you've always wanted to learn like playing an instrument, learning to knit, or even learning to speak a new language. You can watch videos online or take advantage of open online courses that many universities offer.