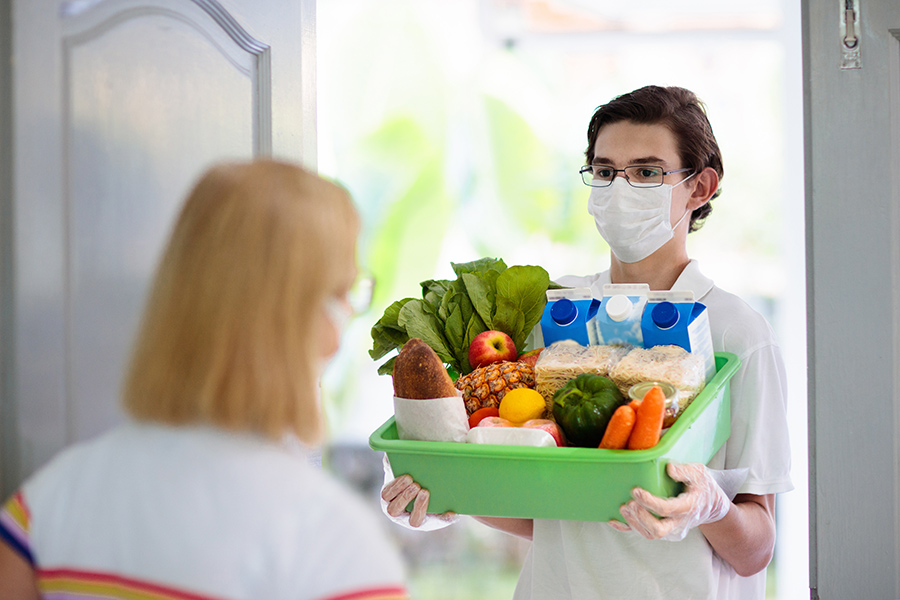 As Arizona slowly works to get back to business, many community members are still struggling to get by. A small gesture can go a long way in supporting someone in need and brightening their spirits. Try some of these ideas to support the community with little deeds that can make a big impact.
Pick up groceries for an at-risk neighbor or loved one.
Know someone who falls into the high-risk category for COVID-19? These individuals are likely still practicing social distancing to protect themselves. Offer to pick up groceries for them while you're at the store. They may also need help with other errands like filling water jugs or dropping off a package at the post office—just ask how you can help!
Volunteer or support a local nonprofit.
Food banks and shelters are extra busy right now, and many need donations and volunteers. There are many ways you can support nonprofits, either in person or from a distance. Click here to read our guide on how to help these vital organizations!
Support local businesses as they get back to work.
Locally owned businesses have faced unique challenges, from mandatory closures to modified services and operations. It's more important than ever to support Arizona-run businesses—after all, locally owned businesses recirculate over 50% of their revenue within the local community. That means more of your money will stay in the Arizona economy and help us all move forward together. Click here for ways to support local businesses.
Spread random acts of kindness to lift spirits.
There's nothing like a random act of kindness to lift the spirits of a friend, neighbor or stranger! From having a meal delivered to a friend, sending a card to a frontline healthcare worker, or simply reaching out to a loved one who is staying at home alone, a little gesture goes a long way.
Ask frontline healthcare workers how you can support them.
Healthcare workers are devoting their time and energy to helping fight the COVID-19 pandemic from the front line. They are likely working long hours, and they're taking extra safety precautions to protect themselves and their patients. This means it might be hard to do normal day-to-day tasks. Offer to walk their dog, drop off groceries, or send a meal after a long workday to show your appreciation!