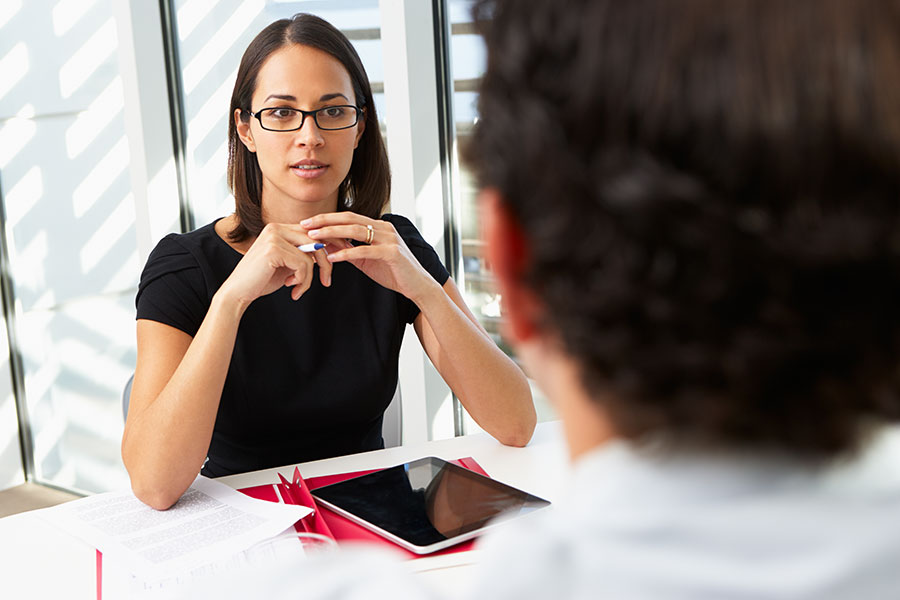 If you lost your job during the COVID-19 pandemic or you're simply ready for a new opportunity, you likely think you're facing a big uphill climb. From updating your resume and finding job openings to interviewing and weighing offers, job hunting may seem like a daunting task. We've broken it down into a few simple steps to make the process a lot less intimidating.
Start with a cover letter that stands out from the rest.
Many job hunters make the mistake of writing a one-size-fits-all cover letter and simply filling in the blanks with the company and position name before submitting. Employers will see right through this. Instead, do your research and be specific to the job you're applying for. Share your skills and background but be sure to explain why those attributes make you the perfect candidate for the role. When you pair your resume with a standout cover letter, you're more likely to make a positive impression on potential employers.
Leverage your network to find the right fit.
From college alumni and former coworkers to vendors you've worked with and people you've met at industry conferences, your LinkedIn network is a lucrative tool for job hunting. Once you've polished off your resume, reach out to some of your contacts and let them know that you're in the market with a concise message about what makes you a great candidate. You can also ask closer connections to pass your info to their employer if there's an opportunity they believe you're a good fit for.
Reach out to potential employers directly.
While career websites like Indeed and Glassdoor are a great resource for finding open positions, they're not your only option. With a little leg work, you can find jobs that aren't even "on the market" yet. Start by making a list of companies that you'd like to work for. Contact them directly with a personalized email or phone call and explain your qualifications, the type of role you're looking for and why you're interested in that company. You'll make a big impact this way, and your personal interactions will set you apart from other applicants.
Bring a list of questions to your interview.
When you get to the end of an interview, your potential employer will ask what questions you have. Don't come up empty-handed here. Do your research on the company and bring a list of questions you'd like answered. Try asking what your day-to-day role will look like, who will be on your team and what their jobs entail. This is not the time to ask about pay or benefits, but you can ask the interviewer to tell you what they like most about working for the company, which can give you great insight on the company culture and job satisfaction.