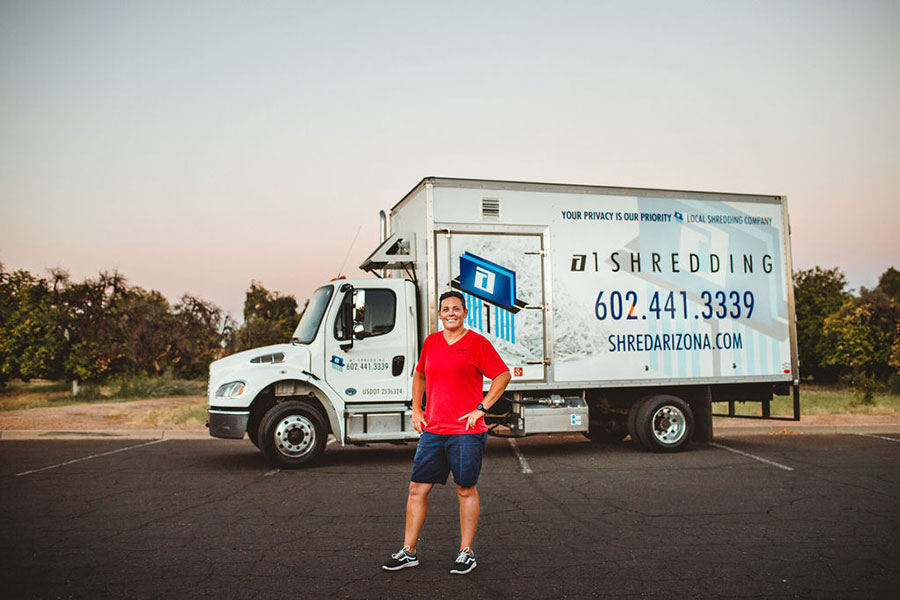 When you need to get rid of sensitive documents, what do you do? Many people shred papers one-by-one in a small shredding bin, but offices with dozens of employees and thousands of sensitive documents need a more efficient solution.
Jadie Plummer started A1 Shredding in 2006 after noticing that many of the offices she visited as a courier had shred bins for sensitive documents. "I feel good about protecting people's confidential information," says Jadie Plummer, owner of A1 Shredding. "I feel [identity theft] is an important issue, and if I can offer a service to people at their home or office, it can really help."
A1 Shredding provides secure, environmentally safe, HIPAA-compliant mobile shredding services for businesses and consumers. Plummer and her team bring a truck directly to clients' businesses or homes, fully equipped to shred onsite. From there, they take shredded documents to the recycling plant, where the paper is turned into a pulp to be repurposed.
Starting a shredding business was an uphill battle for Plummer. In the early days she took out Yellow Pages ads, started a website and left business cards with office managers on her courier route. Two years in, the Great Recession didn't make things any easier. But with perseverance and strategic planning, A1 Shredding made it through and has grown exponentially in their 14 years of business.
"I started out with a Toyota Corolla and a shredder that was too small for what I wanted to accomplish, so it took much longer to shred than I planned for," says Plummer. "Now, I have four trucks and a team that offers services statewide!"
As A1 Shredding began to grow, Plummer turned to OneAZ Credit Union for support. "I needed a bigger truck, and when nobody would give me a loan, I went to the ASU West branch," she says. "I had an approval the next day. I moved all my accounts to OneAZ, and I've been more than impressed ever since."
Interested in working with OneAZ to support your own business? Our team of business banking experts is ready to help you reach your financial goals!