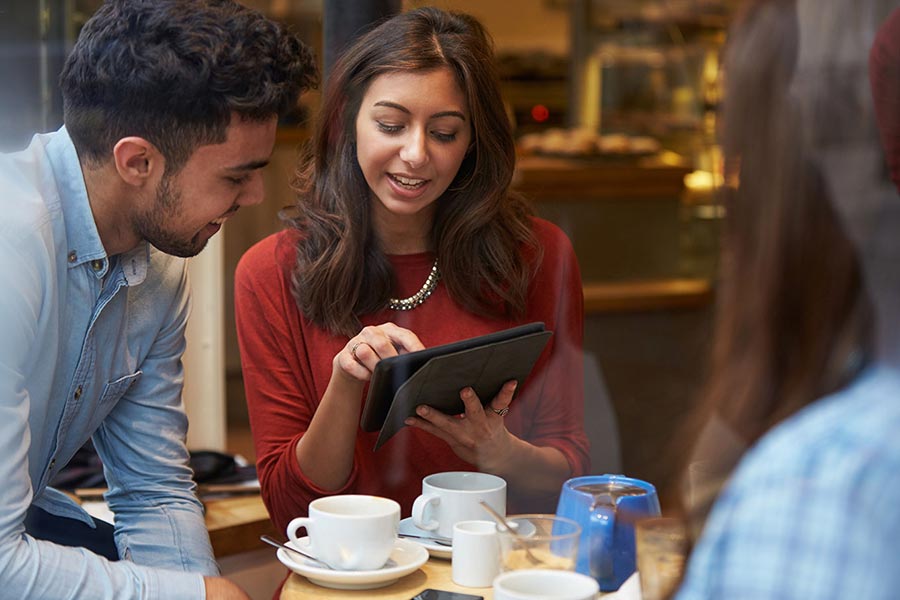 As a member of OneAZ Credit Union, you have a share of ownership in the organization. That means you have a say in how the business is run, from electing members of the Board of Directors to proving feedback on your experience. Our member-owners are vital to the success of our organization, so while we look to grow our membership, we also set our sights on enhancing your experience.
Here are three ways to provide feedback and let us know how we're doing:
Social Media
Leave a review on BBB, Facebook or Google to let us know how we're doing, tell us who has made your experience great recently and share opportunities for improvement. We're also on Instagram and Twitter, so you can reach out with a comment or a tweet on those platforms. Our social media team will respond to you and pass your feedback on!
Talk to an Associate
Every OneAZ associate, from branch teams to our corporate support departments, knows the importance of making your experience easy, enjoyable and effective. So, when you're visiting a branch, working with a banker or talking to an associate on the phone, we want to hear from you!
Take a Survey
Our member experience surveys, which you may receive from time to time, help us plan for the improvements that best support and benefit you. You may receive a survey via email after visiting a branch or calling us. Plus, we send out a quarterly survey to a select group to gauge your overall satisfaction with OneAZ. If you receive a survey, we encourage you to participate and share your valuable insight.
As members, your feedback is vital in guiding us toward further improvements. You influence decision-making on every level, and we look forward to hearing from you!