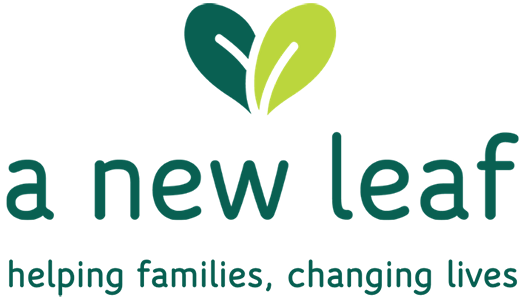 Turning over a new leaf is difficult for anyone, even in the best of times. The most fortunate among us lean on our families and communities in times of hardship to make those dramatic changes to improve our wellbeing. Community support and infrastructure is often inaccessible to many in underserved neighborhoods across Arizona. Phoenix-area nonprofit A New Leaf is working to change that.
A New Leaf sprouted in the East Valley in 1971 when community members came together to provide substance abuse and rehabilitation programs for local youths. As the East Valley grew along with Phoenix, so did A New Leaf. Over the past decade, A New Leaf has expanded its services for housing and shelter, health and wellness, domestic violence victims, and financial empowerment. Throughout its growth and expansion, A New Leaf has never wavered from its mission of "Helping Families, Changing Lives." That mission has driven A New Leaf's growth into an organization that served over 30,000 adults, children and families in the past year.
This year A New Leaf was awarded a Together Is Better grant from the OneAZ Community Foundation to help bolster its financial empowerment programs. "Support from OneAZ Credit Union is crucial to providing the tools and resources needed to help families and individuals break the cycle of poverty and achieve financial independence," said CEO Michael Hughes.
The Together Is Better grant will help support A New Leaf's BankWork$ program. Graduates of the eight-week program will learn the fundamentals about working in the financial services industry. They're taught essential skills like business etiquette, customer relations and employment readiness. And when graduates are ready to start working, A New Leaf prepares them by helping them build their resumes and prep for job interviews. A New Leaf continues supporting its graduates after they've landed jobs through mentoring, so that they have the tools to advance in their new careers.
This year, A New Leaf expects its BankWork$ program to help 150 low-income individuals. "The success of the BankWork$ program is possible only through the support of community bank partners, like OneAZ Credit Union," said Hughes. "Programming is funded entirely by private contributions from bank partners and corporations and foundations supporting workforce and economic development for low-income individuals."
The need for the services A New Leaf provides has only grown since the start of the COVID-19 pandemic. Job losses and school closures over the past 18 months have pushed A New Leaf's resources to its limits. In 2020 alone, A New Leaf saw more people using its services than ever before. As the pandemic forced people to work from home, this new reality presented fresh challenges for those who already found themselves at a disadvantage. A New Leaf stepped up by providing coaching on etiquette for virtual interviewing and remote working. As Hughes put it, "A New Leaf continues to strive to do more, often with less resources, to address the growing and changing needs of our community."
Members of the community who'd like to learn more about A New Leaf can visit their website.
OneAZ makes it easy for members to give back to the community through the OneAZ Community Foundation. Our charitable giving is based on our five pillars of support: Children's Health, Food Banks, Financial Education, Veterans' Interests, Local Youth Programs. To learn more about the OneAZ Community Foundation and the Together is Better grant program, click here.