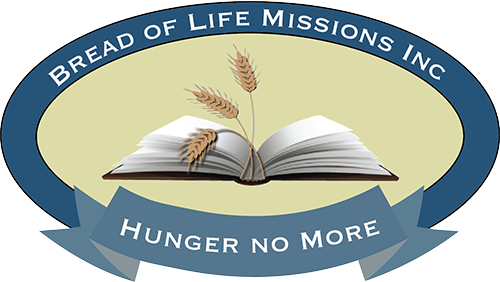 Bread of Life Missions wants to change the way people think about feeding those in need. The Camp Verde-based organization was founded in 1996 by members of the community who saw that there were limited resources in that part of the Verde Valley to help those with food insecurity. President and CEO Jeremy Embry said the help for those in need was miles away. "For those who were just trying to survive driving 12 miles down Highway 260 was not necessarily a good thing to do," he said.
Bread of Life Missions began as a basic soup kitchen where workers took turns serving hot meals to people in need and later evolved to delivering boxes of food. Now, it's changing its model again. As Embry puts it, they want to restore "dignity, choice and purpose" to their neighbors in need.
To that end they recently purchased a new facility in Rimrock that Embry hopes will transform the way people think about food banks and soup kitchens. Once it is up and running, the community café and market will function more like a restaurant and grocery store than a traditional meal center. Just like a restaurant, the café will give customers a menu of options that they may choose from. "Folks that live in poverty get kind of stuck with choices being made for them," Embry said. The new facility will change that, allowing those who need Bread of Life Missions' services to feel that they have the dignity of being given a choice in what they have to eat. "We're neighbors, we're brothers and sisters, we need to help each other," Embry said. "Sometimes we're going to need a hand up, sometimes we're going to need a handout. And we want to make that work either way."
OneAZ Community Foundation recently awarded Bread of Life Missions with a Together Is Better grant. Embry says those funds went towards remodeling what was an old convenience store and to purchase new equipment. "We want to say thank you to OneAZ Credit Union," Embry said. "This is the second grant we've obtained through OneAZ; one was a COVID grant last year. Those funds were a blessing, and these are too."
Bread of Life Missions recently suffered a major setback in their efforts when the new facility suffered significant damage from monsoon storms. The storm caused tens of thousands of dollars' worth of damage, but their vision for the future remains strong. Despite the setback, they are still finding ways to serve the Rimrock community. While the formal opening for the café will be pushed back for some time, they haven't stopped offering grocery items to people in need and delivering food boxes. Embry knows the future is bright for Bread of Life Missions. He believes they can transform their operating model so that eventually they'll be completely grocery-based. That way when people face food insecurity, they'll treat it no differently than going to their local store.
If you'd like to learn more about Bread of Life Missions visit https://www.breadoflifeaz.org/
OneAZ makes it easy for members to give back to the community through the OneAZ Community Foundation. Our charitable giving is based on our five pillars of support: Children's Health, Food Banks, Financial Education, Veterans' Interests, Local Youth Programs. To learn more about the OneAZ Community Foundation and the Together is Better grant program, click here.