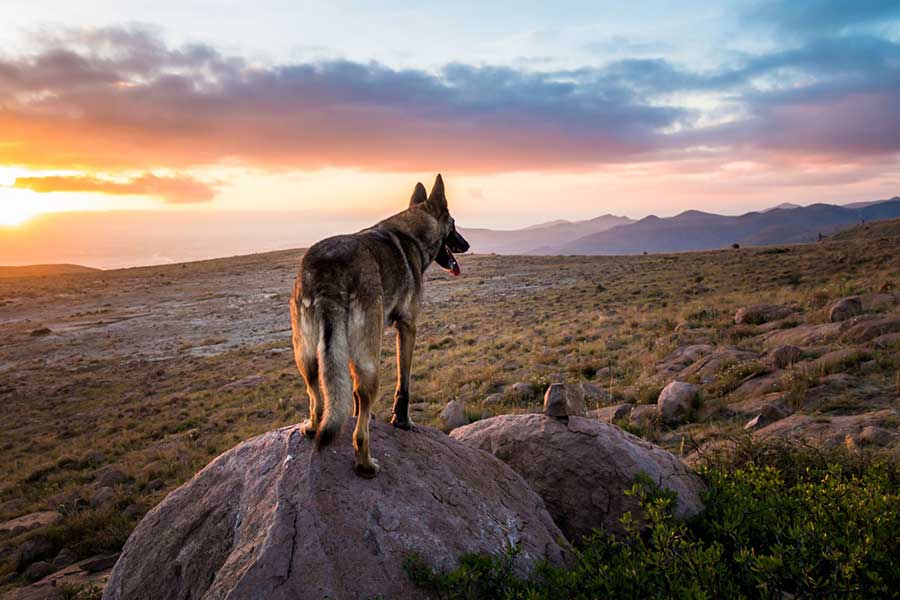 Dogs and cats are more than just pets. For many people, little Lola or Amos is a furry family member. For military veterans, that companionship could help soothe trauma endured by combat or other high stress situations. As High Country Humane Executive Director Liz Olson puts it, "a pet is a companion when there is no other."
High Country Humane is helping both veterans and their cuddly companions. The Flagstaff-based organization was recently awarded a OneAZ Community Foundation Together is Better grant for their work assisting the veteran community and their pets in Arizona's high country. High Country Humane is a full-service shelter that takes in about 5,000 animals a year and helps those dogs and cats find forever homes with families in Northern Arizona. They also have a veterinarian clinic that provides low-cost medical treatment for pets. As Olson points out, it's the only low-cost veterinarian clinic in the city.  
That clinic is especially important to low-income veterans in the Flagstaff area. The OneAZ Community Foundation Together is Better grant has helped High Country Humane pick up the costs for veterans who have pets with health issues. That could be anything from a pet's dental work and surgery to blood testing and spay/neutering. Olson said, "it feels really good to have a client who has a need and doesn't have to make a decision about what they can and can't provide because they can't afford parts of it." When faced with those tough choices, Olson explained pet owners sometimes make the heart-rending choice of surrendering their companion to a shelter where they'll be cared for. "This program allows us to keep pets with their families and still meet their medical needs," Olson said.
OneAZ has also sponsored High Country Humane's volunteer program. Olson says that has helped them meet a lot of the most basic costs of running a successful volunteer program. Those who donate their time are essential to operating an organization like High Country Humane and allows them to meet the needs of their community. "We could not do what we do without volunteers," Olson said.
High Country Humane's services help enrich both the lives of pets and the wider community. Olson says they come to work each day full of "compassion for pets and compassion for people." They remind themselves that every animal in their care is someone's pet, even if it's a shelter dog that is still waiting for the right home.
To learn more about High Country Humane, visit https://highcountryhumane.org/
OneAZ makes it easy for members to give back to the community through the OneAZ Community Foundation. Our charitable giving is based on our five pillars of support: Children's Health, Food Banks, Financial Education, Veterans' Interests, Local Youth Programs. To learn more about the OneAZ Community Foundation and the Together is Better grant program, click here.