How Much Cash Can I Get On a Cash-Out Refinance? | Part 3
In part three of OneAZ Credit Union's Cash-Out Refinance series, Chris Peach digs into the numbers of how much you can get from a cash-out refinance. He looks at how to calculate the amount you may receive and then looks at common ways people spend the cash from their refinance.
How Much Cash Can I Get On a Cash-Out Refinance?
Remember, the amount of cash you receive in a cash-out refinance will be less than the equity amount. On a first mortgage, lenders often require you to maintain 20% equity in your home.
Example of Cash-Out Refinance
Let's assume your home appraises for $400,000 and the current mortgage balance is $215,000. Since lenders generally require borrowers to maintain 20% equity in their home, the maximum available cash-out in this scenario is $105,000*.
=
New Mortgage Amount
$320,000
New Mortgage Amount
$320,000
Current Mortgage
$215,000
=
Cash-Out Maximum
$105,000
*Keep in mind that there will be some closing costs associated with the new loan. So, the amount of cash you receive at closing may be lower.
By moving forward with the cash-out refinance, you pay off the existing $215,000 mortgage, receive approximately $105,000 in cash, and create a brand-new mortgage for approximately $320,000.
Your new mortgage payment will be based on the new terms, rates, and the new loan balance you and your lender agree to.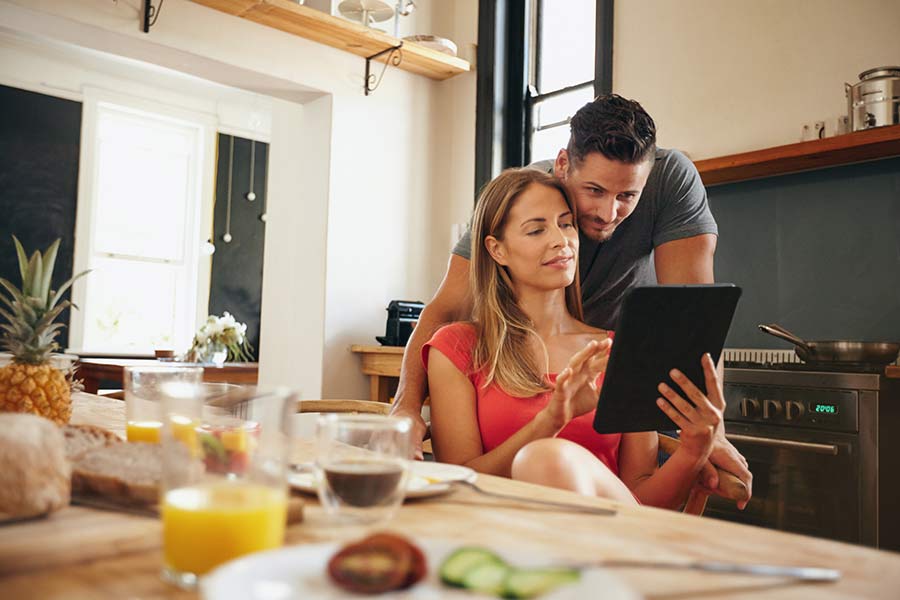 Top Reasons for Cash-Out Refinance
A Lower Interest Rate
With a cash-out refinance, borrowers may be able to switch out a higher original interest rate for a new lower rate. Depending on the new interest rate and loan amount, this might save the borrower thousands of dollars in interest as they pay off the new loan.
Home Improvement
Home improvements are one of the most common reasons for people to take advantage of a cash-out refinance. It gives homeowners a way to pay for renovations and improve the home's appeal. An added benefit is that you're using the equity in the home to further improve its value.
Debt Consolidation
Debt consolidation is another reason to utilize a cash-out refinance because often you're taking debt with a higher interest rate and consolidating the debt into a lower interest rate. However, this may not be the best financial move for everyone and there are associated risks borrowers should be aware of.
First thing to consider is that most high-interest debt is unsecured debt. Unsecured debt doesn't have collateral for the debt, which is why the banks charge higher interest rates. As soon as the debt is moved and secured using your home as collateral, the interest rates decrease because a portion of the risk just transferred from the lender to the borrower in the form of collateral for the loan.
A common misconception is that the borrower believes they are paying off debt with a cash-out refinance. However, the reality is that the debt is simply being moved from one place to another. You haven't actually paid off the debt, but the interest rate and terms of the debt have changed.
In the final part of OneAZ's Cash-Out Refinancing series, Chris will look at what you need to consider before beginning the cash-out refinancing process. He'll compare cash-out refinancing with home equity loans and walk you through some of costs that may be associated with a cash-out refinance.
Check out the other posts about cash-out refinance!
Chris "Peach" Petrie is the founder of Money Peach. Money Peach partnered with OneAZ to provide free financial education to members across the state. To learn more about OneAZ's partnership with Money Peach, click here.
APR = Annual Percentage Rate