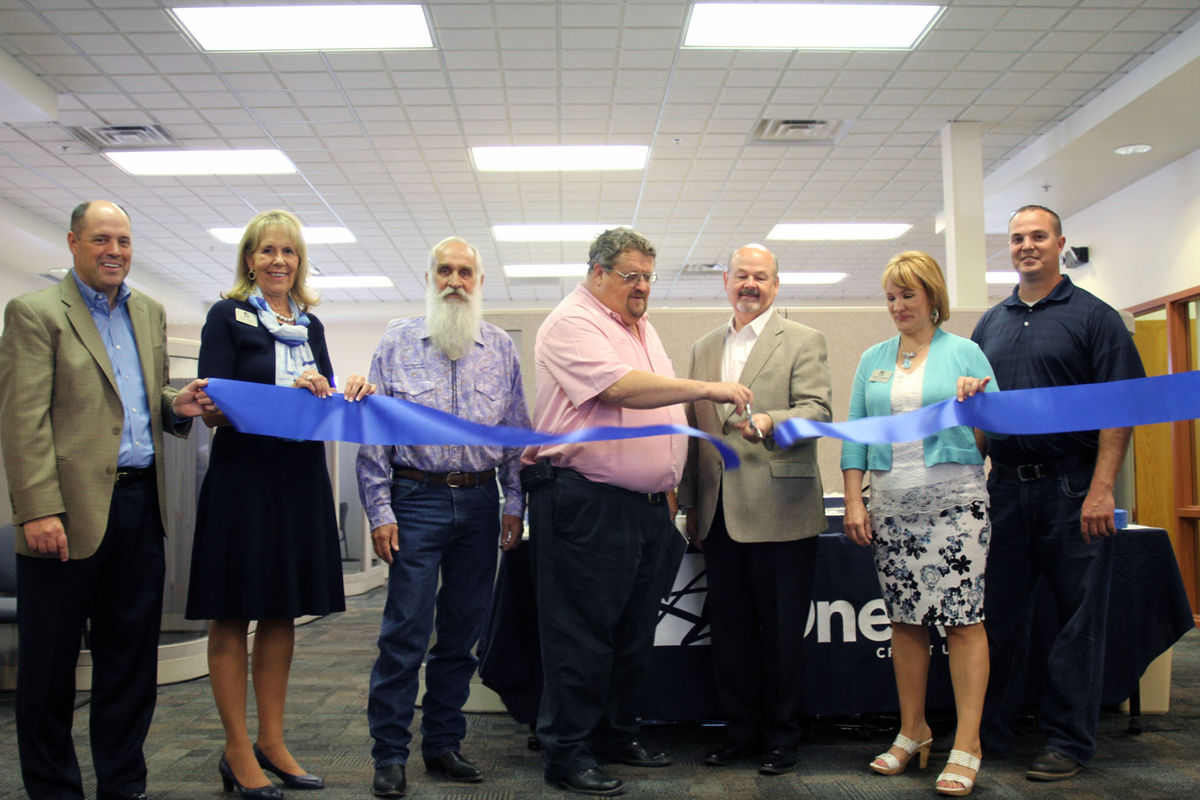 SAFFORD — A name change is coming with a three-quarter of a million-dollar investment in the community.
Arizona State Credit Union recently changed its name to OneAZ Credit Union, and CEO David Doss was in Safford on Wednesday to announce a $750,000 remodeling of the local branch.
As part of the rollout, OneAZ Safford Branch Manager Tabetha Aranda announced $50,000 in community impact grants available to nonprofit organizations. Each branch will be able to award $2,500.
Doss explained the name change came about because a number of financial institutions in Maricopa County use the word "Arizona" in their name and it was causing confusion among the populace. Members voted for the change to OneAZ.
"Plus people thought you had to be a state employee to be a member, and that hasn't been the case for years," Doss said. "So the name change just made sense."
Doss said the credit union will continue to offer technological service — such as financial transaction via mobile device — but the focus is on customer service.
"We're about relationships, not just transactions," he said.
In addition to the Safford remodel, OneAZ is opening branches in Sedona and Scottsdale in 2016 and in Happy Valley and Oro Valley in 2017.


David Bell, Eastern Arizona Courier | eacourier.com
May 17, 2016