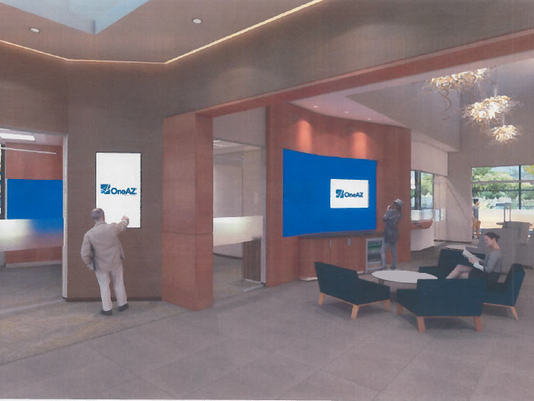 Credit unions traditionally have enjoyed special ties to their  customers — a "we're in this together" bond.
 Their cooperative, personalized approach has meant low fees for  members with attractive loans and higher rates on deposits than  what banks typically could offer, all while sending profits not to  shareholders but back to members.
 But while credit unions continue to operate in this manner, the  personal touch they are known for has been tempered by industry  consolidation and pressures to build economies of scale. The simple reality is that credit unions, like banks, need to grow to survive in an era of expensive technological investments, heightened public expectations and tighter regulatory pressures.
"Credit unions smaller than $50 million in assets will need to grow or look for other avenues (including mergers)," said Robert MacGregor, president and CEO of Credit Union West in Glendale. Nearly half of Arizona's 44 remaining entities are below that threshold.
"Credit unions have shrunk a lot (in number), and I don't see that trend going away," he said.
As consolidation sweeps through the credit-union industry, the most successful surviving entities are becoming larger and in many ways more institutional. That's not necessarily bad since it means credit unions can deliver more deposit, loan and investment products at increasingly favorable rates, with all the technology bells and whistles that members expect, including business customers. But it does imply those personal ties are in danger of fraying.
Credit unions actually have been in a consolidation trend for decades. The number of Arizona credit unions peaked at 1973 when 172 entities counted roughly 320,700 members. Today, the state's 44 credit unions serve about 1.43 million members.
Stated differently, when the average Arizona credit union counted fewer than 1,900 members back in 1973, it was conceivable that even senior managers would know dozens, if not hundreds, of customers on a first-name basis. Some managers might even have filled out loan applications for members or helped out in a pinch as tellers, said MacGregor.
Today, with 32,500 customers at the average Arizona credit union and hundreds of thousands at the biggest players, that type of personal touch is virtually impossible.
Many credit unions originally sprang up to serve workers in a specific industry, if not at a single large company. Others took a narrow geographic focus like operating only in Maricopa or Pima County, while others were built on special affiliations such as serving members of the military. But eligibility restrictions were loosened years ago, further eroding the personal connections.
A credit union by any other name
The name Arizona State Credit Union served well for 65 years, but there was a catch: "There was a lot of confusion" among different financial businesses with 'Arizona' in their names, said David Doss, the credit union's president and CEO.
Some people mistook the company for another large credit union, Arizona Federal. Others saw "state" in the name and incorrectly assumed members had to work for the state or other governmental entities. (Eligibility has loosened in recent years, with membership now open to residents of Maricopa, Pima and most other Arizona counties and those working for various types of employers.)
So Arizona State's management team started looking around for a replacement moniker last September.
"We started with 300 names," said Doss. That got trimmed to 19 names for board consideration, with seven serious choices sent to member focus groups.
From there, OneAZ emerged as the favorite. "It denotes one community, one state, one-stop shopping, one team," he said. The new moniker was approved by the board and by members in a vote.
The company's 20 branches in recent months got outfitted with new signage to reflect the change.
Regulatory burden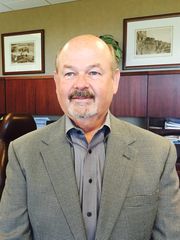 In the past, weak finances, a lack of branches and inadequate services were among the  factors that drove small credit unions to merge with larger rivals. But new pressures in  recent years have come from digital demands and increased regulatory and compliance  requirements.
 Credit unions always have had to deal with federal and state examiners, but the  recession and financial meltdown resulted in complex new regulations under the Dodd-  Frank Act, including oversight by the new Consumer Financial Protection Bureau.
 "(Survival) really requires scale," said David Doss, president and CEO of OneAZ Credit  Union, a large Phoenix entity that recently changed its name from Arizona State Credit Union. "We really need that scale and those efficiency gains."
Pressures to protect customer records and satisfy regulators entail a cost that many smaller entities can't afford. At OneAZ, for example, technology spending just to safeguard member data security has been increasing by about $175,000 to $250,000 a year.
"Cybersecurity is one of our fastest-growing operating expenses," Doss said.
There are also significant demands to provide online and mobile-banking services that customers expect, along with phone interactions including voice-recognition capabilities and more-advanced ATM machines.
"Everyone wants a bigger electronic presence, and all that costs money," said MacGregor.
The consolidation trend has played out nationally, not just in Arizona. Some 800 credit unions disappeared from the end of 2012 through 2015. That mirrors what has been happening in banking too, where smaller entities have been pushed aside while the biggest players gradually captured more market share. The three biggest banks operating in Arizona — Wells Fargo, Chase and Bank of America — hold 70 percent of statewide deposits.
Relationship focus
OneAZ recently surveyed 3,000 customers and roughly 1,000 non-members, using focus groups and other methods, asking about the services they like to see at a credit union and other questions.
One finding was that many members and potential customers want more casual but technologically sophisticated branches where they can conduct online and mobile transactions or other business. OneAZ will start opening newly designed branches this year with greater digital connections, including free Wi-Fi and refreshments in a living room-like setting. The company expects some members will simply want to stop by and do nothing in particular.
"I was surprised by the feedback we got where some people view branches as a destination, not just as a transactional stop," said Doss. "I never thought I'd view a branch as a hang-out area."
Even Millennials, Doss said, like to come into a branch to sit down and meet personally with advisers. "For a relationship focus, you still need a branch footprint."
MacGregor said his credit union is trying to deliver great personal service at a time of considerable change. Credit Union West won't drastically expand its lineup of 10 branches anytime soon, but the company hopes to improve member satisfaction nevertheless — through a combination of enhanced electronic transactions and personal interactions.
"We want to make it easy for people to do business with us — that's the key," MacGregor said. '"Compared to the megabanks, we want to offer comparable service and do it in a friendlier manner.
Russ Wiles, The Republic | azcentral.com
8 a.m. MST May 15, 2016