Most banks give you a lollipop. How many give you 750 bucks?
Accounts that pay you for opening them? Score.
Being a member has some great advantages. With Premier Member Perks, when you open two or more qualifying loans1, you'll get up to $7502 cash back. How sweet is that?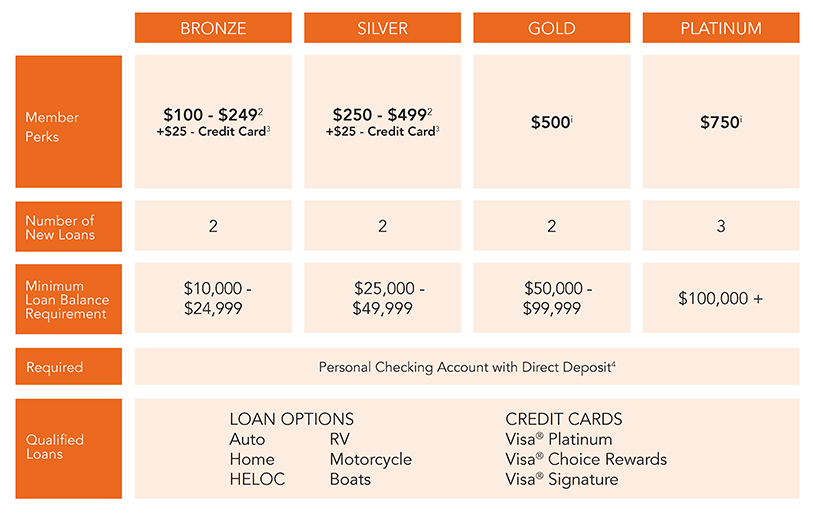 Once you meet the necessary requirements, you will automatically be enrolled and start earning cash back!
NMLS 607456
Federally insured by NCUA
1All loans subject to credit approval.
2Incentive is 1% of loan balance for the Bronze and Silver packages. Member incentive for the Gold package is capped at $500 and the Platinum package is capped at $750. Premier Member Perks will be paid to the member at a 90-day, 180-day and 1 calendar year intervals from the date referral is placed by the OneAZ Credit Union representative. 
3$25 will be deposited to your checking account after activation and use of credit card. The funds will be deposited at 90-day, 180-day, or 1 calendar year dependent on when card was activated and used during the evaluation process. 
4Must establish a monthly Direct Deposit to a OneAZ Credit Union Personal Checking or Savings account.
Learn more about OneAZ Credit Union membership eligibility.