Together
Arizona moves forward.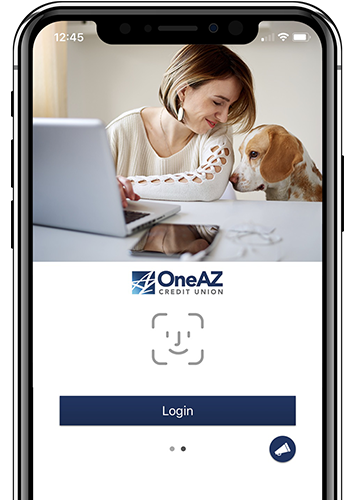 Together, we keep Arizona moving.
Our mission has always been to help you thrive financially – through the good times and the uncertain. We're here to keep you moving forward with simple, secure digital banking options that fit your needs, including:
Deposit checks
Check balances
Transfer funds
Pay your bills
COVID-19 Community Impact Grants
Private nonprofits keep Arizona moving, especially in challenging times. As the COVID-19 pandemic developed, we saw that many organizations were facing lost funding and a lack of volunteers. We knew we had to act. OneAZ Credit Union and OneAZ Community Foundation immediately launched an emergency COVID-19 Community Impact Grant program, offering a total of $200,000 in grants to 100 nonprofits in need.
Learn what's happening at OneAZ
Stay on Top of Your Finances During COVID-19
The ongoing spread of coronavirus, or COVID-19, has taken a toll not only on health, but on finances, too. Many Arizonans and Americans are finding themselves suddenly out of work or with reduced income and no end in sight.
Keep Reading
Fraud Alert: A Common Scam to Look Out For
As our nation continues to face the COVID-19 crisis, some scammers are taking advantage of Arizonans during this challenging time. Please practice extra vigilance against potential scams and fraud attempts.
Keep Reading
COVID-19 Stimulus Checks: Everything You Need to Know
On Friday, March 27, Congress authorized a bill providing economic relief to millions of Americans in light of the COVID-19 crisis. So, what does this bill entail, how much will you get, and when will your check come?
Keep Reading
See what OneAZ members are saying about us!
We are proud to provide an easy, enjoyable and effective experience to over 150,000 members.
OneAZ Credit Union is not responsible for the content on the ReviewTrackers and Facebook websites.