Due to an application system upgrade all credit card applications submitted January 1, 2018 through January 22, 2018 will be valid for 15 days. After the 22nd they will be valid for 45 days. We apologize for the inconvenience.
Give credit where credit is due.
Features
1.90% introductory APR on balance transfers until November 20181 

1.90% 6-month introductory APR on purchases and cash advances1

1.50% rebate on qualifying purchases2
ZERO balance transfer fee
ZERO annual fee Visa® Signature concierge service
24/7 Fraud protection
Extended Warranty Protection
Calculate your monthly balance payment using the free calculator below.
---
Rates as of January 2, 2018 and subject to change. Click here for membership eligibility. 
1  APR = Annual Percentage Rate. All loans subject to credit approval. Click here for the Pricing Agreement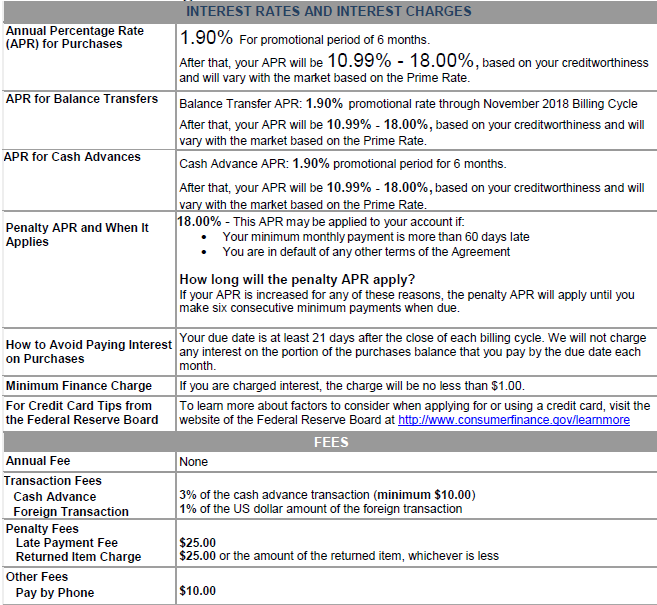 How We Will Calculate Your Balance: We use a method called "Average Daily Balance" (including new purchases).
Effective Date. The information about the costs of the card described in this disclosure is accurate as of January 2, 2018. This information may have changed after that date. To find out what may have changed, contact OneAZ Credit Union.
2 1.50% rebate not eligible on cash advances and balance transfers.