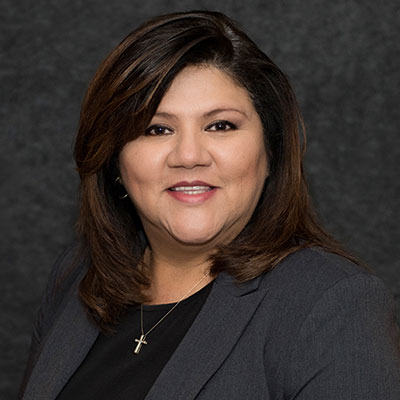 Central Region Workplace Bank Program Manager
Maria R. Brunner
Serving OneAZ members since: 2014
Maria's key to success: Love your neighbor, respect everyone. Serve others before yourself, and always smile!
Email Maria
602.694.5330
A little about Maria 
Maria Brunner vividly remembers her first visit to a bank. She rode in her father's blue station wagon on a trip to make his mortgage payment as a new homeowner in America. Years later, she became a manager at that same bank. Her parents' experiences cultivated her own desire to work in the financial industry, because she saw how their trusted advisors helped them achieve their goals and flourish.
Maria has over 27 years of financial industry experience, with four years at OneAZ Credit Union. As the Central Region Workplace Bank Program Manager, Maria is a link between OneAZ and the communities we are part of, helping our Credit Union anticipate the growing needs of Arizona businesses. A natural leader, she recently graduated from Leadership West as part of Class XXIV and OneAZ's Leadership Engagement Accelerator Program (LEAP).
Maria is passionate about being involved in the community and making a positive impact. In her free time, she works with Chicas Con Ganas, a group of influential women who support and empower young Latina women personally and professionally. She has served on the Board of Directors for Mujer, Inc., the Hispanic Association of Real Estate Professionals (HAREP) and the Palo Verde Area Leadership Council for Special Olympics.
Maria proudly served as the 2018 Chair of the Board for the Glendale Chamber of Commerce, where she engaged with Glendale business owners and members. She is also a member of the Chamber's Military and Veterans Affairs Committee.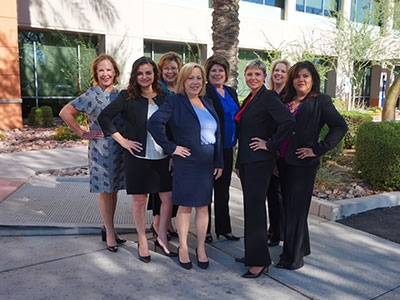 OneAZ Helps Women Succeed in Business
With 70% of the OneAZ workforce made up of women, we understand the importance of supporting women so they can succeed in business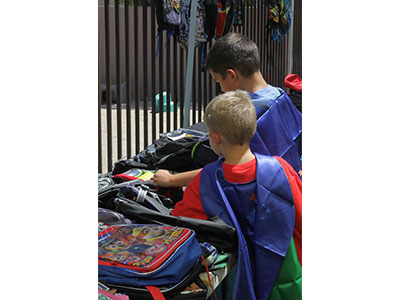 OCJ Kids and OneAZ Help Foster Kids Succeed
Imagine starting a new school year without school supplies, new clothes or even a backpack to carry, instead relying on hand-me-downs and reused supplies. That's where OCJ Kids comes in to help.