Online Banking Scam Alert
We have received multiple reports of members receiving a text message and phone call that appear to come from OneAZ Credit Union, with callers claiming that they are employees who are trying to verify activity on the account. The caller eventually claims to need the member's username and password for online banking. Once inside online banking they start transferring funds out of the account.
OneAZ Credit Union will NEVER request your User ID, Password, or any one-time-PINs needed to log in to online banking. This information is personal to you and we urge you to NEVER share that information with anyone. If you are unsure of the identity of the person on the phone, hang up and call us back at our main number, 844.663.2928. Thank you for the opportunity to serve you!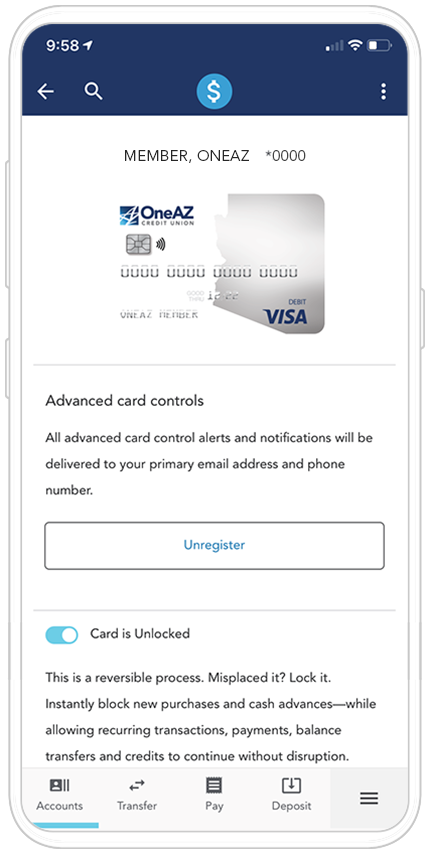 Data rates apply.

Now your bank is as mobile as you are.
Set Travel Notices
Card Controls
Financial Goal Setting
Seamless on All Devices
Real-time Updates
Check Ordering
Compatible with: