Impact the community with services that make a difference. We believe that when people work together toward a common goal, we all succeed. We are growing and looking for dynamic professionals to join our team.
OneAZ Credit Union is an equal opportunity employer, and has been serving Arizona residents for more than 60 years. We are always looking for great people to serve the members of our communities. We recognize the importance of matching your goals and desires with our employment opportunities. At OneAZ Credit Union, we are committed to providing our associates with competitive wages, rich benefits, a friendly work environment, and opportunities for growth. Learn about our culture from our associates in the video below.
Benefits
OneAZ Credit Union has long believed our associates to be our most important asset, which is why we have made it a priority to provide an exceptional benefits program. Our commitment and core values carry over to our benefit program. We constantly look for ways to improve our benefits and strive to offer the best products available at affordable costs to our associates.
Full time associates enjoy dental, associate life insurance, short and long term disability with 100% of their premiums paid by the Credit Union.

Full time associates pay as little as $5 per pay period for their medical insurance and may pay a portion of premiums to add their spouse and/or child(ren) to medical and dental coverage.

Full time associates may choose to pay the premiums for vision, additional life insurance, spouse life insurance, child life insurance and flexible spending accounts.

Part time associates may pay a portion of premiums to receive medical and vision coverage while enjoying free dental, short and long term disability plans.
Paid holidays are available from day one while vacation and sick time accrue.

New associates may receive 100% 401(k) discretionary match up to the first 5% deferral beginning the first of the month following hire date.

Education, training and tuition assistance are available to all associates.

Associate reward and recognition programs that include generous incentive programs, recognition awards and service awards

Executive benefit plans are available. 
Our Identity
We are a not-for-profit financial cooperative organized to serve our member-owners.
Our Mission
We exist to improve the lives of our members, our associates and the communities we serve.
Our Commitment
To offer our member-owners opportunities to achieve economic independence, to enhance their standards of living and quality of life, with emphasis on personal relationships, wherever they reside.
Interested in joining our team?
Search our current openings for the position that is right for you.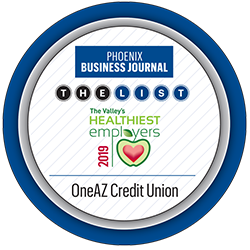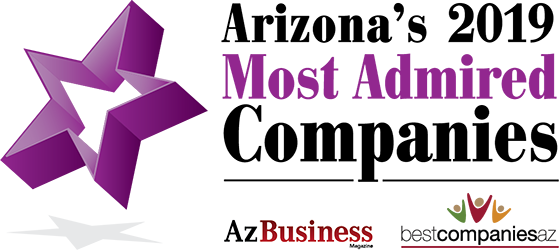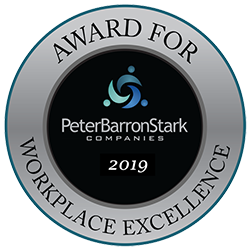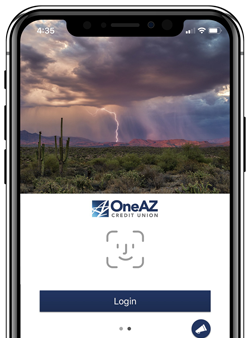 Banking in your pocket.
Mobile banking is available at your fingertips with our free myOneAZcu app.
Data rates apply.
Deposit checks
Schedule payments
Transfer funds
Compatible with