Manage your finances on the go with our highly rated mobile banking app and state-of-the-art online banking.

We're community-focused. We help students, nonprofits and disaster victims thrive financially, because we believe when our community succeeds, we all succeed.


Ready to Join?


Have we mentioned our competitive rates?
Need more information?
Chat with a loan expert about your needs.
Call Monday through Friday between 8:00 a.m. and 6:00 p.m. or email anytime.
See what OneAZ members are saying about us!
APR = Annual Percentage Rate. This offer is subject to credit qualification, including verification of income, employment status, current debt obligations and other factors indicating your ability to repay the loan offered. Additional documentation will be required. Rates effective August 15, 2019 and subject to change without notice. Click here for membership eligibility. Rates as of August 1, 2018
1 For 2018 and newer vehicles that have never been titled. Auto loan APR may range from 3.49% to 18.00% based on credit qualifications, term of loan, and payment options. Loans through dealers do not qualify for promotional rate. 
2 Variable Rate Product. APR = Annual Percentage Rate. Rates and terms are based on your credit worthiness. The initial rate may range from 5.00% to 7.25% based on loan amount, CLTV and applicant's credit. The fully indexed corresponding APR may range from 5.00% to 7.25%. OneAZ may pay third party fees on your behalf, in which case these will be subject to recapture if loan is paid off or closed within 36 months. No $75.00 annual inactivity fee with balance and activity. Index (Prime Rate) is published in the Wall Street Journal as of the 15th of each month. Variable Rate Provision: To determine the APR we add a margin to the value of the index and round up to the nearest 0.25%. APR: Lifetime cap is 18.00%. Draw Period: 10 years. Repayment Period: Up to 15 years. Minimum Payment Requirements: You will be required to make payments during the draw period (10 years) and the repayment period (up to 15 years).
3 The HomeSmart program is made available to you through a relationship between OneAZ Credit Union and Home Rewards Group, Inc. Program Cash Rewards are awarded by Home Rewards Group, Inc. to buyers and sellers who select and use a real estate agent in the HomeSmart network. Home buyers or sellers are not eligible for Cash Rewards if they use an agent outside this network. Using OneAZ Credit Union for a mortgage is not a requirement to earn Cash Rewards. Cash Rewards amounts are dependent on the commissions paid to the agent. OneAZ Credit Union may have specific rules on how your Cash Rewards will be paid out. Cash Rewards incentives are available in most states; however, are void where prohibited by law or by the lender. Please contact the Credit Union to get details that may affect you.
4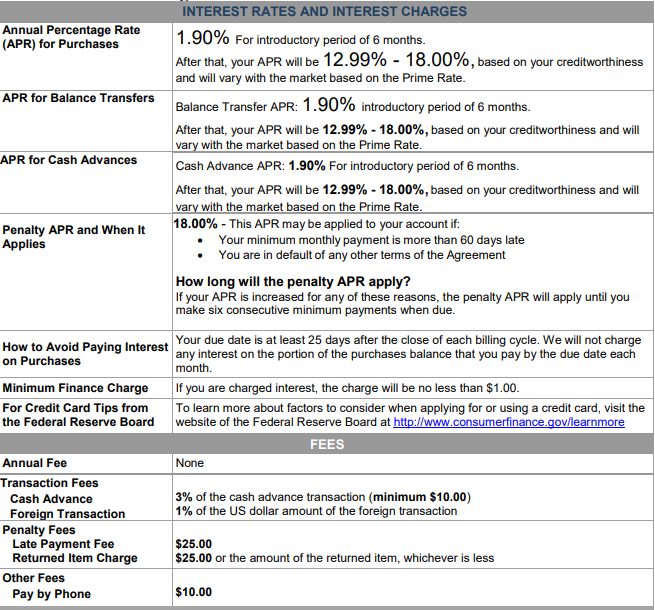 How We Will Calculate Your Balance: We use a method called "Average Daily Balance" (including new purchases).
Effective Date. The information about the costs of the card described in this disclosure is accurate as of August 15, 2019. This information may have changed after that date. To find out what may have changed, contact OneAZ Credit Union.