Open an Account
Complete and submit your online application in minutes.
Visit a Branch
Open your account at one of our local branches today.
Call us
Speak with one of our associates (Mon - Fri, 8 a.m. - 6 p.m.).
Need more information?
Chat with a loan expert about your needs.
Call or email anytime.
See what OneAZ members are saying about us!
OneAZ Credit Union is not responsible for the content on the ReviewTrackers and Facebook websites.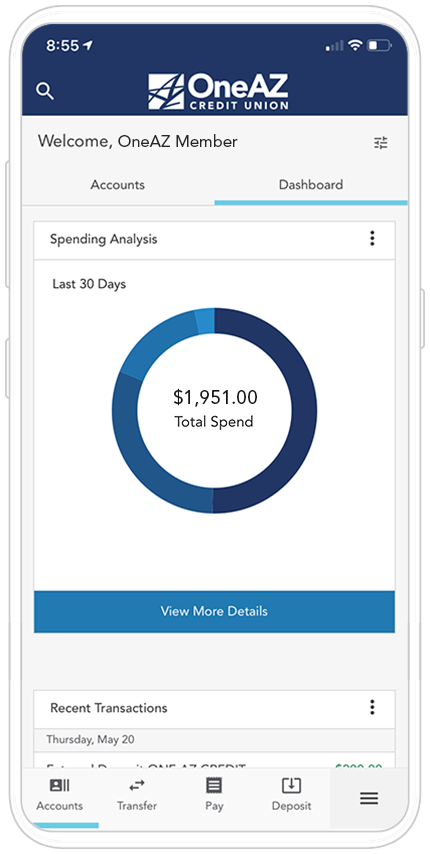 Data rates apply.

Now your bank is as mobile as you are.
Set Travel Notices
Card Controls
Financial Goal Setting
Seamless on All Devices
Alerts
Check Ordering
Compatible with:

APR = Annual Percentage Rate. This offer is subject to credit qualification, including verification of income, employment status, current debt obligations and other factors indicating your ability to repay the loan offered. Additional documentation will be required. Rates subject to change without notice. Click here for membership eligibility.
Rates as of October 1, 2023.