We'll guide you to "home sweet home."
Are you ready to buy a home? From prequalifying for a loan to getting the keys, OneAZ is in this journey with you. Our exclusive APR discount for members and low closing fees help put some ease on the financial process. Let our mortgage team guide you to "home sweet home."
Your future home starts with the right
home loan

.
Conventional Fixed Rate
Your interest rate is locked-in up front and won't change throughout the life of your loan.
Benefits
$0 down payment options may be available1
Monthly payments are fixed and won't change when interest rates change
15-, 20-, and 30-year options available
Adjustable-Rate Mortgages
Start out with a lower interest rate than a fixed-rate mortgage. With an ARM, your interest rate may go up or down depending on the market.
Benefits
Your rate is locked-in for the first 5, 7 or 10 years of your loan
Rates adjust based on the market after your initial fixed-rate term ends
Jumbo
Jumbo home loans are for homes and properties that need financing above the Federal Housing Finance Agency (FHFA) conforming loan limit of $726,200.
Benefits
Financing up to $1,000,000 with only 3% down
Loan amounts up to $3,000,000
Reduced private mortgage insurance requirements
Construction Home Loans
Build your dream home with a loan that covers construction and permanent financing.
Benefits
One-time closing
Down payments as low as 10% on loan amounts up to $3,000,000
12- or 18-month construction periods available
Refinance
Refinancing may mean more cash for your monthly budget.
Benefits
Lower your monthly payment
More favorable interest rates or better terms
Reduce or eliminate private mortgage insurance
Home Equity Line of Credit/Home Equity Loan
Use your home's equity to secure financing for upgrades and repairs.
Benefits
Use your home's equity to add value to your home
Consolidate high-interest debt
Have funds on hand for emergencies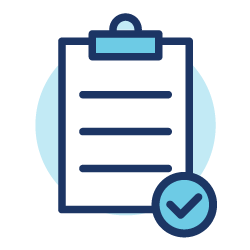 We check all the boxes you're counting on.
0.25% Discount Enjoy a discount on your home loan interest rate just for banking with us2
Guaranteed On-time Closing Our loans close in 24 days or we'll give you $1,0003
Low Fees at Closing

OneAZ has some of the lowest fees in Arizona

Local Expertise

Our mortgage team knows the local market and will keep you informed on the progress of your loan application

24/7 Live Loan Application Support

Apply for your loan by phone or online anytime, day or night, weekday or weekend
See what OneAZ members are saying about our mortgages!
OneAZ Credit Union is not responsible for the content on the ReviewTrackers and Facebook websites.
OneAZ mortgages by the numbers.
1,694
Members who said "home sweet home" since 2020
Questions?
Our mortgage team is standing by to help you achieve your financial goals.
Apply for a mortgage loan today!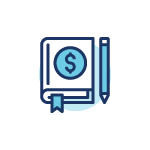 Let's Learn Together.
Home Lending Resources
Learn more about mortgage options and saving for a home in our Financial Resources Guide.
All loans are subject to credit approval and program eligibility. Click here for the  Nationwide Mortgage Licensing System Associate List.
1 0% Down Payment is for purchase transactions only. Minimum FICO score and Maximum debt to income (DTI) ratios are applicable; strong financial profile and excellent credit are required on this program. Additional terms and conditions may be applicable, not all individuals will qualify. Inquire about other alternative financial options.
2 Conditions apply. Rates and terms subject to change at any time. Discounted interest rate is available on purchase and refinance loans.
To qualify for .25% discount, you will need to agree to the following or have already established the following: Establish membership, Open a OneAZ checking account, Set up a monthly direct deposit of $1,000 or more and set up an auto pay for the new loan. The offer does not apply to FHA, VA or USDA mortgages.
3 24-Day Close Guarantee-Conditions apply. Terms and Conditions must be signed and acknowledged by both parties. For full details, refer to the Mortgage Closing Agreement.