Jumbo Mortgage Loans at OneAZ Credit Union
Jumbo Mortgage Loans make homeownership possible even in the most expensive real estate markets.
Dream Big!
With home values at all-time highs, more people are taking advantage of jumbo loans to purchase their new homes. Whether you're looking for a new house or a vacation home, we have the right loan for you no matter the price tag.
Finance your dream home with a jumbo loan from OneAZ.
What is a Jumbo Loan?
A Jumbo Loan is used for homes and properties where financing exceeds $726,200. That number changes each year and is determined by limits set by the Federal Housing Finance Agency (FHFA).
Jumbo Loans are also known as non-conforming loans because they are not guaranteed by Fannie Mae or Freddie Mac. The benefits of a Jumbo Loan from OneAZ include:
Financing up to $1,000,000 with only 3% down
Loan amounts up to $3,000,000
Reduced mortgage insurance premiums
Your loan stays local from application to funding
How soon do you want to buy a home?
I'm ready now, I've found a home.
Apply online to find a jumbo mortgage that is just right.
I want to start looking at homes to buy.
Before house hunting, you need an approval letter.
Right now, I'm just looking.
Learn what you can afford with a few questions.
Apply for a Mortgage Loan
Our Easy Homebuying Process
Get Pre-Qualified
It's easy to get pre-qualified for your home loan at OneAZ. Apply now online or over the phone.
Find Your New Home
With your pre-qualification, you can start searching for a home that fits your budget and let us know when you find it.
Close the Deal
Once you've found your new home, choose your loan terms, lock-in your rate, and close on time, guaranteed.
Frequently Asked Questions
Jumbo loans work differently than conventional mortgages. These loans have stricter requirements than other types of mortgages, and you'll have to meet verify specific property type, down payment, credit score and debt-to-income ratio requirements to get one.
Loan limit must exceed $726,200
Debt to income ratio
Similar to conventional loan
Previously jumbo mortgage loans were used for those seeking to purchase a luxury home. However, with home prices increasing across the state, jumbo mortgage loans are becoming more typical. It allows borrowers an opportunity to purchase a home that doesn't qualify under an existing loan.
Our Jumbo Loans aren't one-size-fits-all. Whether you're looking for a fixed-rate or adjustable-rate mortgage, our Jumbo financing solutions will fit your individual needs.
Jumbo Loans for primary residences and vacation homes
Purchases and refinances qualify
Competitive rates and pricing
You can contact our local team of experienced mortgage loan officers to answer any additional questions you may have about jumbo mortgage loans. They can be reached by phone, online or by visiting a local branch.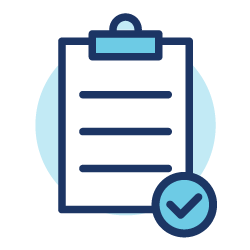 We check all the boxes you're counting on.
0.25% Discount Enjoy a discount on your home loan interest rate just for banking with us2
Guaranteed On-time Closing Our loans close in 24 days or we'll give you $1,0003
Low Fees at Closing

OneAZ has some of the lowest fees in Arizona

Local Expertise

Our mortgage team knows the local market and will keep you informed on the progress of your loan application

24/7 Live Loan Application Support

Apply for your loan by phone or online anytime, day or night, weekday or weekend
See what OneAZ members are saying about our mortgages!
OneAZ Credit Union is not responsible for the content on the ReviewTrackers and Facebook websites.
OneAZ mortgages by the numbers.
1,694
Members who said "home sweet home" since 2020
Mortgage Loan Resources
At OneAZ, we want you to have the tools and the knowledge to make confident, smart decisions about your finances.
All loans are subject to credit approval and program eligibility. Click here for the Nationwide Mortgage Licensing System Associate List.
1 Cash out and LTV Limitations on Refinance Transactions are applicable.
2 Conditions apply. Rates and terms subject to change at any time. Discounted interest rate is available on purchase and refinance loans.
To qualify for .25% discount, you will need to agree to the following or have already established the following: Establish membership, Open a OneAZ checking account, Set up a monthly direct deposit of $1,000 or more and set up an auto pay for the new loan. The offer does not apply to FHA, VA or USDA mortgages.
3 24-Day Close Guarantee-Conditions apply. Terms and Conditions must be signed and acknowledged by both parties. For full details, refer to the Mortgage Closing Agreement.