Get a credit card that meets your needs, whether it's a low rate or great rewards.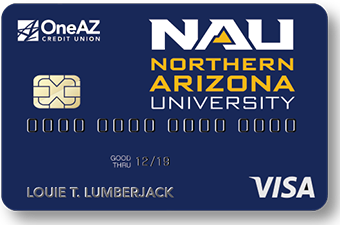 Visa® NAU Affinity
One percent of every purchase you make is donated to the NAU Foundation. That means you're giving back to your alma mater every time you shop!
ALL LOANS SUBJECT TO CREDIT AND INCOME APPROVAL.
1 1.50% rebate is not eligible on cash advances and balance transfers.