The OneAZ Community Foundation was established in 2016 as a not-for-profit charitable foundation. The foundation supports local causes that improve the communities where Arizonans live and work.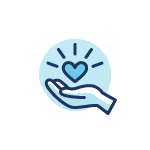 Community Impact Grants for local nonprofits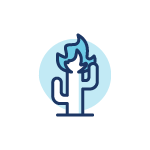 Financial support for natural disaster victims
OneAZ Community Foundation aligns with OneAZ Credit Union's commitment to strengthening Arizona's economy.
Who We Help
The OneAZ Community Foundation is built on five pillars of support, which guide our charitable giving. These areas of focus help build a strong foundation for Arizona's economic stability.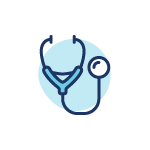 Children's Health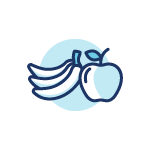 Food Banks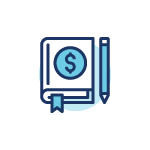 Financial Literacy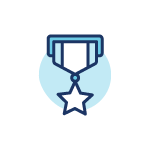 Veterans' Interests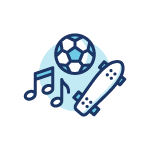 Local Youth Programs
2019 Community Impact Grants
Since launching in 2016, OneAZ Community Foundation has provided over $290,000 in Community Impact Grants to nonprofits that improve our communities and align with the pillars of support. In 2019, the Foundation awarded $60,000 in grants to the following organizations:
Northern Arizona
Blue Moon Rescue
Boys to Men
Camp Sky-Y
Chino Valley Education Foundation
Eagles Can Fly
Flagstaff Family Food Center, Food Bank & Kitchen
Flagstaff Shelter Services
Humboldt Unified Education Foundation
Lowell Observatory
Manzanita Outreach
Old Town Mission
SCORE Northern Arizona
Sedona Area Homeless Alliance
Sedona Public Library
Skull Valley Fire Team
Steps to Recovery Homes
Terra Birds
Victim Witness for Coconino County
Central Arizona
Baby Sav
Chicanos por la Causa
First Tee of Phoenix
Glendale/Peoria YMCA
House of Refuge
ICAN
Mitchell Swaback Charities
OCJ Kids
Pendergast Elementary
Positive Network Alliance, Inc.
Save the Family Foundation of AZ
Tommy Two Shoes
Valleylife
Valors on 8th
Southern Arizona
Ampitheater Public Schools Foundation, Inc.
Beads of Courage
Boys & Girls Club of the Gila Valley
Casa de los Niños
Coaches for Charity
Make a Wish
Mobile Meals
North Tucson Firefighter Community Outreach
Southeastern Arizona Community Action Program
OneAZ Supports Furloughed Government Workers During Shutdown
As part of OneAZ's commitment to helping members reach their financial goals and achieve financial stability, we offered assistance to furloughed government employees during the 2018-19 government shutdown.
Keep Reading
OneAZ Helps Women Succeed in Business
With 70% of the OneAZ workforce made up of women, we understand the importance of supporting women so they can succeed in business.
Keep Reading