The OneAZ Community Foundation was established in 2016 as a not-for-profit charitable foundation. The foundation supports local causes that improve the communities where Arizonans live and work.
Private nonprofits keep Arizona moving, especially in challenging times. As the COVID-19 pandemic developed, we saw that many organizations were facing lost funding and a lack of volunteers. We knew we had to act. We immediately launched an emergency COVID-19 Community Impact Grant program, offering a total of $200,000 in grants to 100 nonprofits in need.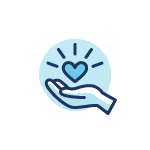 Community Impact Grants for local nonprofits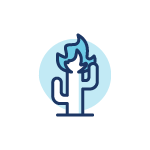 Financial support for natural disaster victims
OneAZ Community Foundation aligns with OneAZ Credit Union's commitment to strengthening Arizona's economy.
Who We Help
The OneAZ Community Foundation is built on five pillars of support, which guide our charitable giving. These areas of focus help build a strong foundation for Arizona's economic stability.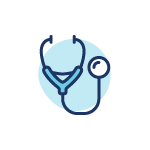 Children's Health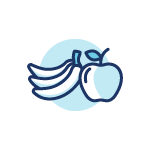 Food Banks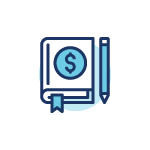 Financial Literacy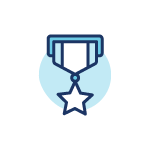 Veterans' Interests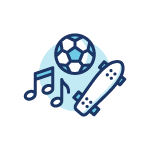 Local Youth Programs
2020 Community Impact Grants
Since launching in 2016, OneAZ Community Foundation has provided nearly $600,000 in Community Impact Grants to nonprofits that improve our communities and align with the pillars of support.
In 2020, the COVID-19 pandemic hit Arizonans hard. Many private nonprofits found themselves in financial hardship due to unforeseen circumstances including lost funding, forced temporary closure and lack of volunteers.
OneAZ Community Foundation quickly mobilized, and within a matter of days the emergency COVID-19 Community Impact Grant program was rolled out. Due to unprecedented application volume, all grants were awarded within two weeks. 100 Arizona nonprofits in need received grants of $2,000 each, totaling $200,000.
See what some of the recipients had to say about their grants:
OneAZ Credit Union is not responsible for the content on the Facebook website.
Chino Valley
Journey Inn Ministries, Inc.
Med Flight, Inc.
Paulden Community Food Bank
Cottonwood
Bread of Life Missions, Inc.
Manzanita Outreach
Old Town Mission
Project Rising Hope
Sisterhood Connection Foundation
Society of St. Vincent de Paul – Immaculate Conception Conference
Steps to Recovery Homes
St. Frances Cabrini Conference of St. Vincent de Paul
Verde Valley Senior Center
Flagstaff
Big Brothers Big Sisters of Flagstaff
Boys & Girls Club of Flagstaff
Coconino Coalition for Children & Youth
Dancing4Kids Inc.
Flagstaff Family Food Center
Flagstaff Family YMCA
Flagstaff Shelter Services
High Country Humane
Housing Solutions of Northern Arizona
Point of Conscious Connection, Inc.
Phoenix Metro Area
Arizona Faith Network
Aster Aging, Inc
Cancer Support Community Arizona
Child Crisis Arizona
Deep Sea Valkyries
Desert Mission, Inc.
Diocesan Council for the Society of St. Vincent de Paul Diocese Phoenix
Feeding Phoenix Farm Inc
Fresh Start Women's Foundation
Furnishing Dignity
Glendale Mission and Ministry Center
Glendale/Peoria Family YMCA
Heart for the City
Helping Hands for Freedom
Hope for Addiction, Inc.
House of Refuge
Matthew's Crossing Food Bank
Mercy Housing Southwest
Military Assistance Mission
Mitchell Swaback Charities Inc. / Harvest Compassion Center
Mom's Pantry
Mountain View Church Food Bank
National Council on Alcoholism and Drug Dependence (NCADD)
Neighborhood Ministries
New Life Center
Pierce Family Foundation
Saving Amy
Shoebox Ministry
Sojourner Center
Southwest Kids Cancer Foundation
UMOM New Cay Centers
United Food Bank
Waste Not
Women's Health Innovations of Arizona
Prescott
Bethany's Gait Ranch
Boys & Girls Clubs of Central Arizona
Boys to Men Mentoring Network
DAV Chapter 16 Prescott
Prescott Community Cupboard Food Bank, Inc.
Yavapai Humane Society
Prescott Meals on Wheels
Prescott YMCA of Yavapai County
St. Vincent de Paul
Yavapai CASA for Kids Foundation
Prescott Valley
Arizona Rangers
New Horizons Disability Empowerment Center
People Who Care
Step One Foundation, Inc.
West Yavapai Guidance Clinic
Yavapai County Food Bank
Safford
Art Depot
Boys & Girls Club of the Gila Valley
Graham County Rehabilitation Center
Mt. Graham Safe House
New Life City Church
Our Neighbors Farm & Pantry
Tooth B.U.D.D.S.
Sedona
Adult Community Center of Sedona dba Sedona Community Center
Humane Society of Sedona
Sedona Area Homeless Alliance
Sedona Community Food Bank
Tucson
Angel Heart Pajama Project
Arts for all, Inc.
Ayuda Smiles, Inc. Program: Smiles for Veterans
Catholic Community Services of Southern Arizona
Children's Museum Tucson / Oro Valley
Community Food Bank of Southern Arizona
El Rio Health Center Foundation
Green Valley Firefighters Charities
Interfaith Community Services
Mobile Meals of Southern Arizona
Mt. Calvary Baptist Church
Quest for Education & arts
Rainbow Service Dogs, Inc.
Sister Jose Women's Center
St. Luke's in the Desert (dba St. Luke's Home)
OneAZ Supports Furloughed Government Workers During Shutdown
As part of OneAZ's commitment to helping members reach their financial goals and achieve financial stability, we offered assistance to furloughed government employees during the 2018-19 government shutdown.
Keep Reading
Four Ways to Support Local Businesses During Shelter-in-Place
To keep Arizona's economy strong, it's more important than ever to support Arizona-run businesses.
Keep Reading