Take charge of your financial future.
Borrow funds to pay for unexpected expenses, consolidate debt or re-establish credit with OneAZ's personal loan options. Enjoy low rates and flexible terms to fit your needs. Plus, access your accounts anytime, anywhere through online banking or mobile app.
Share Certificate Secured Loan
Use your own funds to secure your loan while continuing to earn dividends. Repay at a low interest rate—just 3.00% over your dividend rate!1 This is an excellent way to re-establish credit!
Instant approval—no waiting for a decision
Choose from loan terms between 12 and 60 months, depending on amount borrowed and/or the term of your certificate
Signature Loan
Need to pay for unexpected expenses? Try a signature loan—a small loan with no secured collateral necessary.
Up to $2,500 maximum loan credit
Flexible terms

Now Accepting New Loan Applications by Phone 24/7
Apply for a new mortgage, refinance, auto loan and more around the clock!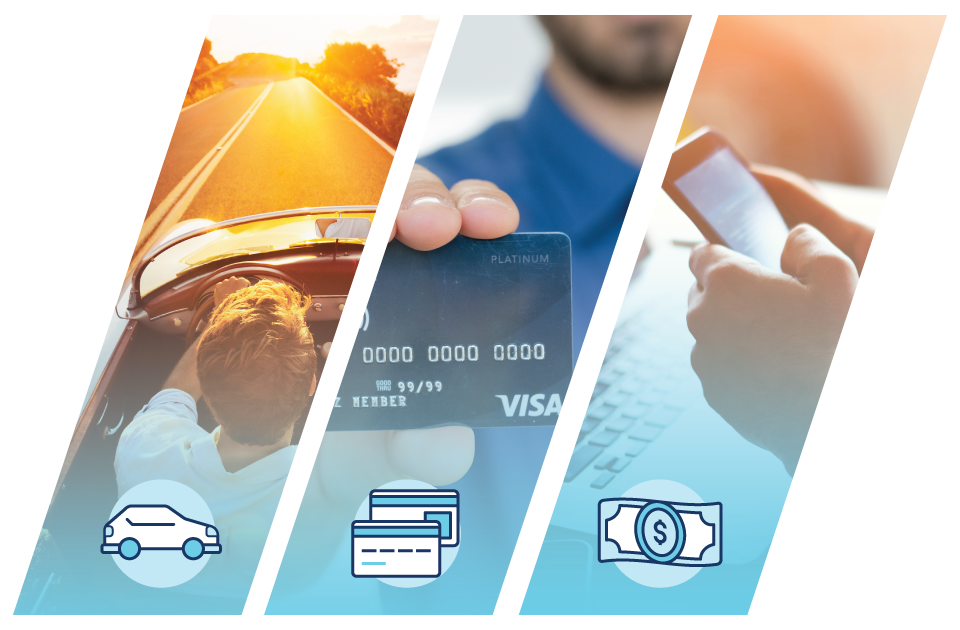 Instant Offers
Get personalized offers for auto, credit card, and personal loans without impacting your credit score.
Apply Online
Apply for a loan online!
Apply by Phone
Call our Virtual Team and get set up!
Schedule
Schedule an appointment with a loan officer.
Need more information?
Chat with a loan expert about your needs.
Call or email anytime.
Building a Budget from Scratch
Let's face it—creating a budget is nobody's idea of fun. But if you want to be financially secure, step one is making sure you don't spend more than you make. Do this by simply building your budget and making conscious choices about where your money goes.
Keep Reading
How Does a Credit Score Really Work?
Your credit score is a representation of your behavior with borrowing money and is used by potential lenders to determine your level of risk before they lend you money.
Keep Reading
How to Talk About Money with Your Kids
Talking to your kids about healthy money management now will set them up for a lifetime of financial success. Not sure where to start? Try our handy guide to teaching your little ones about smart money habits!
Keep Reading
APR = Annual Percentage Rate
1 You will be automatically approved if you would like to pledge your Share Certificate or Share Account as collateral. The interest rate depends on your current Share Certificate rate +3.00%.
2 Subject to credit and program guidelines.