Reach your savings goals faster and access your money when you need it with a OneAZ Money Market account.
Open your money market account over the phone or at a branch near you.
What is a Money Market Account?
A money market account is like a regular savings account but typically comes with a higher rate of return. Money market accounts often require a higher minimum opening deposit. If you've already established savings, a money market account can help you earn higher returns.
OneAZ
Money Market

Accounts
Star High Yield Money Market*
Earn a high return on balances of $75,000 or more.
* Minumum balance needed: $1,000
SaversAdvantage Money Market*
Gain competitive returns on balances of $25,000 or more.
* Minumum balance needed: $1,000
Tiered Money Market*
Get a great rate on balances of $1,000 or more.
* Minumum balance needed: $1,000
Benefits of a Money Market Account:
Convenient access
Access your money when you need it.
High dividends
Gain competitive returns on your balances.
Insured by NCUA
Your deposits are insured up to $250,000.
Frequently Asked Questions about
Money Market

Accounts

A money market account is savings account that often requires a higher minimum opening deposit but earns a higher rate of return.

You can withdraw from your money market account at any time.

The minimum amount needed to open a money market account is $1,000.

While both types of savings accounts offer higher interest rates, there are differences in your access to your savings. With a money market account, you are not locked into a term and can access your money at any time. With a Share Certificate, you lock in your rate for a set amount of time and would need to pay a fee to access your money before the term is up.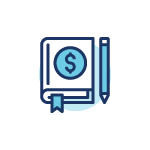 Let's Learn Together.
Savings Resources
To learn more about getting the most out of your savings account, check out our Financial Resources Guide. Here you'll find articles that will help you learn to maximize your savings, determine when to open a money market account, and strategize your savings for every stage in your life.
Maximize Your Savings
Here's what to look for in a savings account and the differences between regular savings accounts, money market accounts and share certificates.
Keep Reading
Why Choose OneAZ?
At OneAZ, our mission is to truly improve the lives of our members, our associates and the communities we serve. By becoming a member, you're joining a credit union that cares about your future – we are here to help you achieve your financial goals. We put you first by providing you with competitive rates, low fees and the personalized service you deserve.
You're a Member, not a number. Your membership is your ownership stake in OneAZ Credit Union. That means we're accountable to you, not investors or stockholders. You have a voice in how your credit union operates and get to vote for our Board of Directors.
Our profits are your savings. As a not-for-profit, we return our earnings to you in the form of lower interest rates, lower fees and better banking technology. Our team only cares about providing you with products and services that will benefit your financial well-being.
We keep it local. Banking at a local credit union like OneAZ keeps your money in Arizona. We're committed to strengthening Arizona's economy by providing affordable home and auto loans, empowering local entrepreneurs and small businesses, and supporting our members as they achieve their financial goals.
We invest in your community. We build stronger communities by providing support to nonprofits working in neighborhoods where our members live and work. The OneAZ Community Foundation uplifts the lives of Arizonans in need by awarding dozens of grants each year to local organizations across the state.
See what OneAZ members are saying!
We are proud to provide an easy, enjoyable and effective experience to over 150,000 members.
OneAZ Credit Union is not responsible for the content on the ReviewTrackers and Facebook websites.
Rates as of September 15, 2023.