Schedule an appointment with a personal banker at our Flagstaff - US Highway 89 branch today!
Address

Branch Phone

Member Care Center

Services

Drive-up
ATM
Coinstar
Account opening
Loans
Wealth Management
OneAZ was Voted Best of Flag!
Thanks to our loyal members in Northern Arizona, OneAZ was voted Best of Flag in 2018!
Keep Reading
Why Should I Choose a Credit Union?
Let's face it: big banks are everywhere, so it's easy to think that they're the best option for you. Why not put your money—and your trust—in an organization that offers personalized service, competitive rates and a community focus?
Keep Reading
5 Ways to Keep Your Money Local
Supporting Arizona businesses and organizations means your money stays local. Here are a few easy ways to keep more of your money in Arizona.
Keep Reading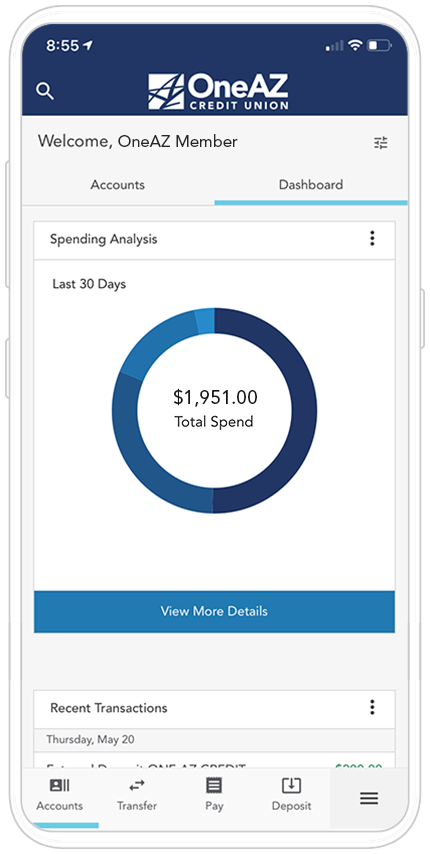 Data rates apply.

Now your bank is as mobile as you are.
Set Travel Notices
Card Controls
Financial Goal Setting
Seamless on All Devices
Alerts
Check Ordering
Compatible with: