Address

Branch Phone

Member Care Center

Services

ATM
Coinstar
Account opening
Loans
Set up an appointment with a personal banker at our Oro Valley branch today!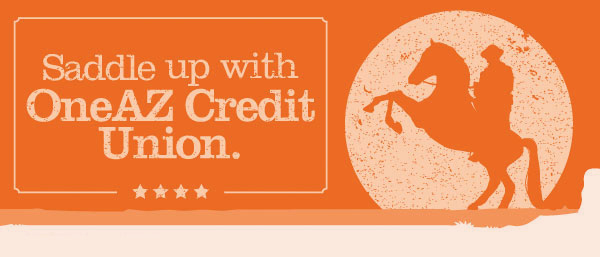 February
20
9:00 AM
Stop by and say howdy at the Tucson Rodeo Parade!
Be on the lookout for our OneAZ Credit Union float in the 2020 Tucson Rodeo Parade!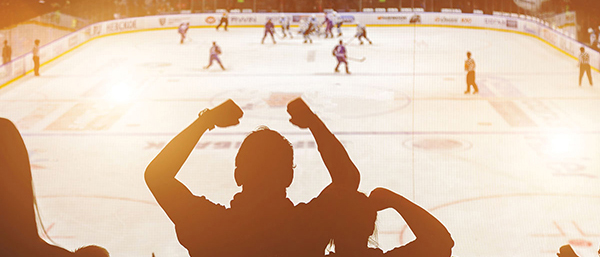 February
22
7:05 PM
You're invited to the Tucson Roadrunners OneAZ Youth Jersey Giveaway night!
Enjoy hockey in the desert with a discounted ticket offer along with special drink deals!
Take advantage of our best deals!
OneAZ member and Oro Valley artist Matthew Moutafis created
"Blooming Agave," which stands in our Oro Valley branch.

Hear about why he loves partnering with OneAZ.
Meet your Oro Valley Team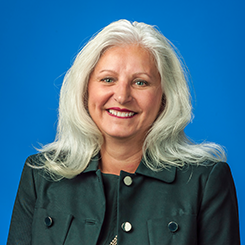 Cindy Hanson
Branch Manager
Years in Financial Services: 37
Years in Arizona: 14
With over 37 years of experience in the financial services industry, Cindy knows how important it is to help members achieve their financial goals. A 12-year resident of the Tucson area, she is an active member of the Oro Valley community, as a Board Member on both the Greater Oro Valley Chamber of Commerce and the Pima County Horse Advisory. In her free time, Cindy loves cooking and spending time with her husband, Albert, and their daughter Ava, along with her two horses, Rocko and Lovely.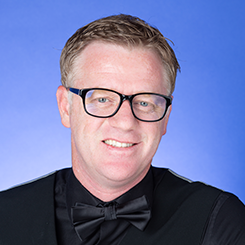 Travis Dennison
Assistant Branch Manager
Years in Financial Services: 9
Years in Arizona: 36
Travis has worked in the financial industry for nine years, and he loves finding opportunities to help members be financially successful. A Tucson native, Travis works with a local booster club to help raise money for a young women's gymnastics team. He loves playing baseball and golf, and spending his free time with his wife, Kimberly, and their three kids, Brooklyn, Parker and Peyton.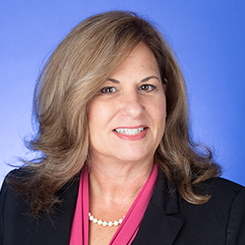 Sharon Scala
Universal Banker
Years in Financial Services: 5
Years in Arizona: 46
Sharon has been a Universal Banker for four years and is new to OneAZ Credit Union. She sincerely cares about members' needs and loves finding ways to make their goals a reality. Sharon is a lifelong Tucson resident, and she enjoys hiking, watching movies and playing sports with her husband Dominick and their two children, three grandchildren and two dogs. She looks forward to buying an RV and traveling around North America one day!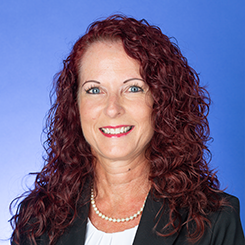 Rita Waltrip
Universal Banker
Years in Financial Services: 8
Years in Arizona: 18
Rita is an Oro Valley resident and a Universal Banker in our new branch. She strives to be a person of action and good deeds, which translates into her excellent member service. Rita enjoys spending time with her children, Stephanie and Christopher, and her Yorkie dog, Toby. She plays pickleball, crochets, and is an active volunteer in the Oro Valley community.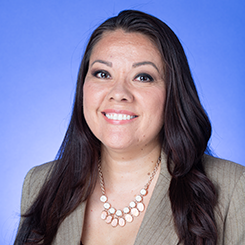 Dandra Leos-Harrison
Universal Banker
Years in Financial Services: 5
Years in Arizona: 13
Dandra has over five years of financial experience and 21 years of customer service experience, which helps her provide the very best service to every member she works with. She supports two organizations very close to her heart—the Tucson Steelers 94 youth group and Pima Animal Care Center—and enjoys reading, hiking and exploring new hobbies with her husband, Jason and daughter, Delaney.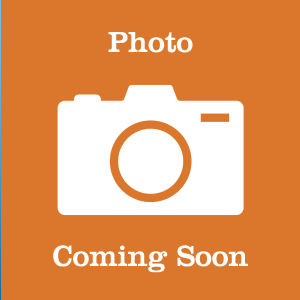 Zora Mohnsen
Teller
Years in Financial Services: 35
Years in Arizona: 31
Zora has worked in the financial services industry for over 30 years while living in Oro Valley. She is committed to always giving 100%, and it shows in her member interactions. Zora is an avid tap dancer with a group that performs in retirement and nursing homes to bring joy to the community. She enjoys spending her free time with her husband Ray, daughter Lynette and her two cats.
OneAZ and the Oro Valley Community 
Oro Valley Community Celebrates New OneAZ Branch Opening November 16, 2018
The Oro Valley community came together to celebrate the grand opening of the new OneAZ Credit Union branch, on the corner of First Avenue and Oracle, last week. The grand opening event honored local veterans, non-profits and volunteers who enhance and support the community.
Keep Reading
OneAZ Supports Public Art in Oro Valley November 9, 2018
The town of Oro Valley puts a strong emphasis on the advancement of the arts. As part of that commitment, the town developed the 1% Public Art Program, which requires new businesses to set aside 1% of their total budget to put toward an art installation.
Keep Reading