How to Apply for a Grant
It's easy to apply for a grant from the OneAZ Community Foundation. And while there are many worthwhile programs in need of funding, we have established criteria to assist in funding decisions.
First, the program or initiative must be consistent with the mission of the OneAZ Community Foundation. That means it must promote the emotional well-being of people in need of resources from food banks, veterans' interests, children's health, financial education and local youth programs in our communities.
All grant requests must feature specific goals with measurable results. Requests should also show the ability to meet the program's needs.
Other qualifications for potential recipients of OneAZ Community Foundation funding include:
Tax exempt status under Section 501(c)3 of the Internal Revenue Code and have been in existence for at least two years
In compliance with the anti-discrimination laws at the local, state and federal levels
Located within the state of Arizona
OneAZ Community Impact Grants
Available on an annual basis to nonprofits that align with our areas of support
The 2023 OneAZ Communty Impact Grant cycle is now closed
60 grants will be given in the amount of $5,000
Grant awards will be announced on or around June 30, 2023
Please keep in mind that our foundation does not fund endowment campaigns, individuals or individual projects, religious organizations, political causes or candidates, or reduction or liquidation of debt.
All general applications will be subject to approval from the OneAZ Community Foundation Board of Directors. The duration of the review process may vary and is determined by the Board's schedule. It is the Board's intent to meet every other month to review grant requests. Please take this into account if your request has a deadline and submit it in advance to allow for ample time.
Apply for a Grant
Part 1: Fill out the application form below and click Submit.
Part 2: Once you submit the form, you will be directed to a page where you will need to upload your 501(c)3 Determination Letter.
Together, we make a difference.
Nonprofits are the lifeblood of Arizona. This year we will award $500,000 in grants and other programs that improve our communities and align with our five pillars of support.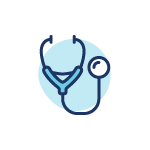 Children's
Health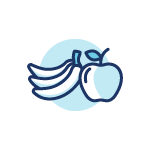 Food
Banks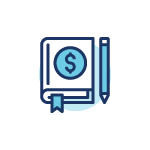 Financial
Education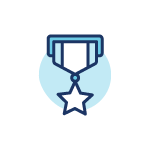 Veterans'
Interests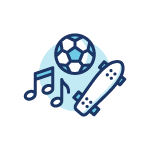 Local Youth
Programs
We give back.
OneAZ Community Foundation gives back. Our mission is to improve the lives of our members, our associates and the communities we serve.