Welcome to your OneAZ Auto Loan.
Online & Mobile Banking
Many transactions can be done on the myOneAZcu mobile banking app, including mobile check deposit.
Download it for free in the Apple App Store or Google Play Store.1
Check Balances
Transfer Money
Pay Bills
Deposit Checks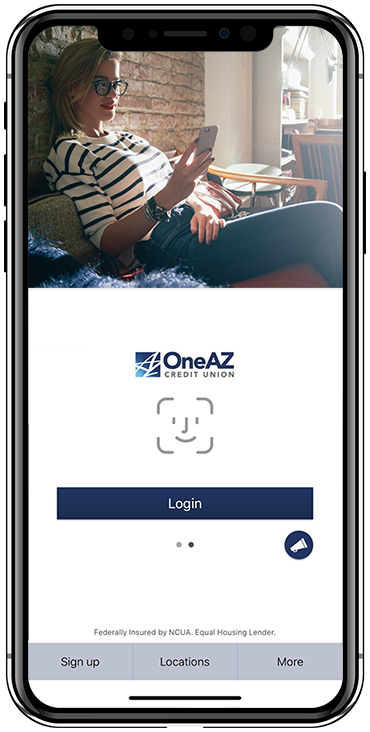 How to Set Up Online and Mobile Banking
You can select the type of statements that you would like to receive when you login to Online Banking. Once you're in, select Statements in the navigation bar. Next, select Settings.
Select Resume to enroll in the type of statement you would prefer to receive. Select Discontinue to unenroll in a type of statement that you're currently receiving. Once you have made your selections, select Submit.
The best place to find this information is on your monthly statement. If you're enrolled in Online Banking, you can select to receive eStatements or paper statements.
Your auto loan information will be shown below your OneAZ saving and checking account information. The auto loan section of your statement will provide information such as the amount due and payment date.
For more information related to your monthly auto loan payments and options, please contact our Member Care Center.
There are multiple ways to make a payment on your OneAZ auto loan. Take a moment to review your options below.
Visit a Branch
Visit one of our 20 branches across Arizona to open a new account, apply for a loan or credit card, get your debit card and more. We recommend requesting an appointment prior to your visit!
We Can Help
Our team of experts is standing by to help you achieve your financial goals.
To open a new account, apply for a loan or get answers to your questions, contact our eTeam or make an appointment at your local OneAZ branch today.
Find an ATM
With your OneAZ Visa® Debit Card, you have access to 470 CULIANCE Network ATMs in Arizona and 41,343 across the nation.
We Can Help
Our team of experts is standing by to help you achieve your financial goals.
To open a new account, apply for a loan or get answers to your questions, contact our eTeam or make an appointment at your local OneAZ branch today.
Live Chat
To chat, log in to Online Banking and click Chat Now.
Call
Call our team and get set up!
Visit
Stop by one of our branches today!
What Does it Mean to be a OneAZ Member?
Glad you asked! As a OneAZ member, you're putting your money—and your trust—in an organization that offers personalized service, competitive loan rates and a community focus. We've been helping Arizonans like you reach their financial goals since 1951, and we're ready to work with you, too. After all, together, Arizona moves forward.
You own a share. As a member, you own a share in OneAZ Credit Union—that means we answer to you, not stockholders. Plus, you have a say in who serves on our Board of Directors, who make decisions in members' best interests.
You're giving back to the community. The OneAZ Community Foundation, funded by OneAZ Credit Union members, has given over $1.5 million to nonprofits and community members.
You benefit from profits. We're not-for-profit, so our earnings are returned to members in the form of better rates, lower fees and technology that makes it easier for you to manage your money.
You are part of our mission. OneAZ's mission is about improving the lives of our members, associates and the communities we serve. For membership eligibility, click here.
Protect your investment with GAP!
Financing a vehicle can come with a big price tag, and it's important to protect your investment. Guaranteed Asset Protection (GAP) covers you in the case of a total loss of your vehicle.2
If your insurance settlement is less than your loan balance, OneAZ will cover that "gap" so you don't have to pay the outstanding balance!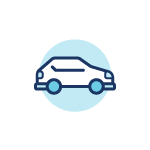 Your outstanding balance is covered if your vehicle is totaled or stolen.3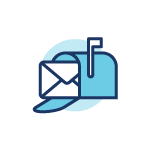 You'll get a $1,000 boost toward a down payment on your next auto loan if financed with OneAZ within 90 days of total loss.4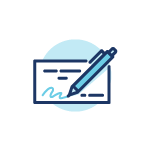 GAP can be added to your total loan amount, so you don't have to pay now.
Ready to protect your auto investment? Our eTeam is ready to help you add GAP to your OneAZ auto loan today!
You Deserve Great Checking
Access your cash at fee-free ATMs nationwide.
Your Card. Your Choice.
Choose cashback or rewards with our low-rate credit cards.
Home Sweet Home Loan.
Get competitive rates on customizable home loans.
1 Data rates apply
2 Where allowed by law and when financed by OneAZ Credit Union.
3 Reimbursement eligibility: If the Member suffers a loss during the benefit period which is covered by the Member's auto insurance policy, the Member may be entitled to reimbursement of the auto insurance policy deductible amount up to five hundred dollars ($500) per loss (limit of two losses per year) when a loss is filed and paid by the auto insurance company for a covered auto the Member owns or leases evidenced by the title or registration, and insures under an auto insurance policy designating the Member as the name insured.
4 Loss means an event for which the auto insurance company has approved and paid a collision or comprehensive claim which exceeds the auto insurance policy deductible for the covered auto.