Keeping OneAZ members and associates safe and healthy is our top priority.
We are closely monitoring the novel coronavirus (COVID-19) situation and taking precautions to protect our community.
We ask all our members and associates to act with an abundance of caution during this time. Please stay home if you're sick and follow the CDC's health tips.
Latest Update
Together, we have learned the importance of taking precautionary measures to protect ourselves and the community from the COVID-19 pandemic. The health and safety of OneAZ's members and associates remains our number one priority. In light of the recent increase in COVID-19 cases in Arizona, we are taking steps to protect you.
Appointments are recommended, but not required. Click here to schedule an appointment.
Rest assured, you can still do your banking online, by phone, at the ATM, and at the drive-thru. Everyone banks a little differently, so we are offering unique banking options to fit your lifestyle.
Not ready to visit a branch?
You may not be ready to step into a branch, so we're bringing the branch to you! Schedule a Zoom appointment to meet with a OneAZ Banker on your computer, phone or tablet—all without leaving your home.
Apply for a loan
Open a new checking/savings account
Transfer money between accounts
Set up loan payments
Select "By Zoom" when scheduling your appointment with your local branch.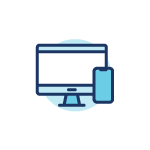 We encourage members to be a part of the solution by taking advantage of OneAZ's full suite of mobile banking services.
Access your account 24/7 through the OneAZ Mobile Banking app from the convenience of your home:
Check balances
Transfer money
Pay bills
Deposit checks - click here for step-by-step instructions
Did you know you can apply for loans and open accounts online or by phone? Simply call our Virtual Team at 800.453.9897 or submit an application online.
For questions or to set up your Online Banking account, call your local branch or contact our Member Care Center at 844.663.2928.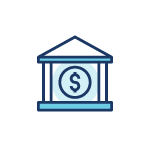 Branch Information
If you are using the drive up, be sure to bring the following items:
Valid form of ID
OneAZ issued debit or credit card
A completed transaction slip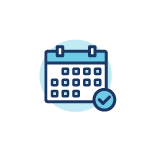 Schedule an appointment with your local branch.
Click the name of the region to expand a list of branches in that area.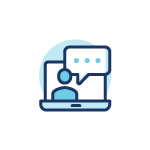 Schedule a virtual appointment with our digital team.
Use the links below to schedule a virtual appointment.
Member Care Center
Digital Banking Team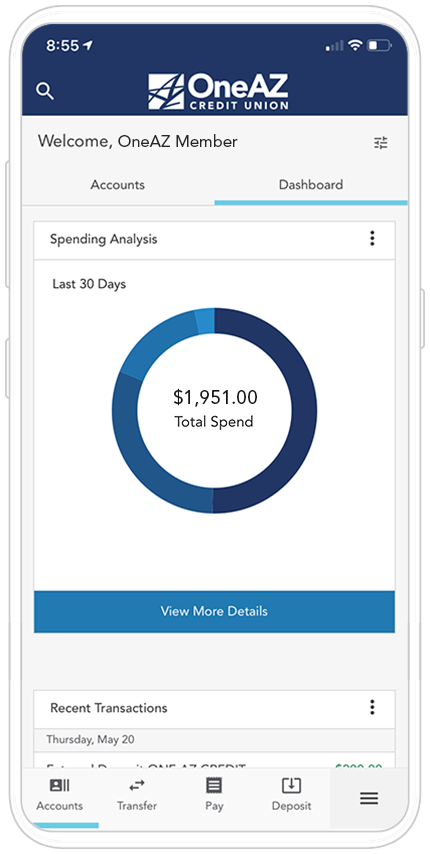 Data rates apply.

Now your bank is as mobile as you are.
Set Travel Notices
Card Controls
Financial Goal Setting
Seamless on All Devices
Alerts
Check Ordering
Compatible with: