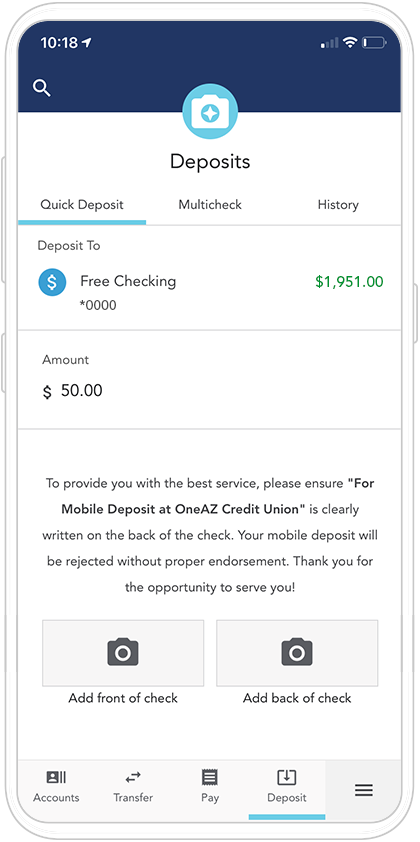 How to deposit a check.
If applicable, download the OneAZ Mobile Banking app from the Apple App Store (Apple devices) or the Google Play Store (Android devices)
Open the app and log in using your OneAZ Online Banking login information
On the bottom navigation bar in the app, select Deposit
Select the account you would like to deposit the check in, and enter the exact amount listed on the check
Sign the back of the check and write "for mobile deposit at OneAZ Credit Union."
Click the camera icon to take a picture of the front of the check, then take a picture of the back.
Ensure the photos are clear and legible, then click Deposit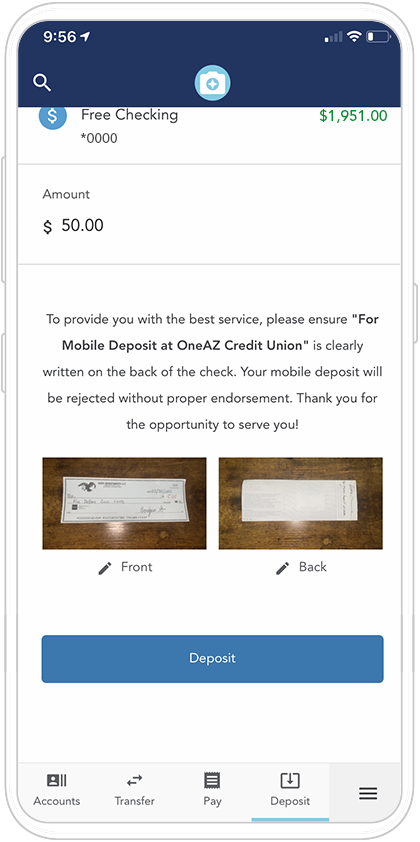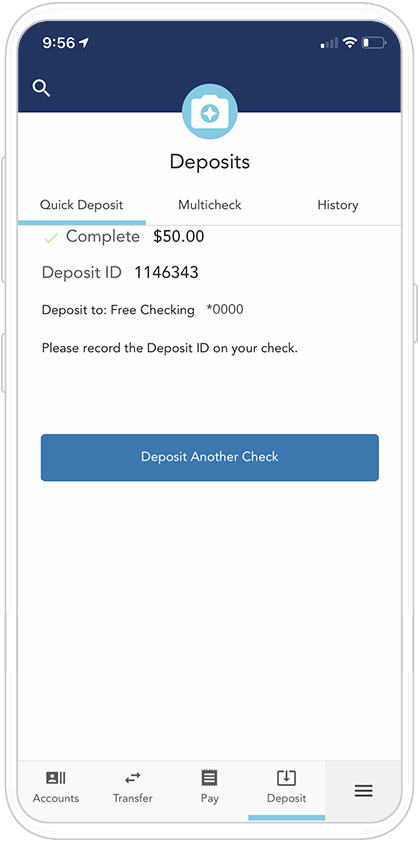 The mobile app will produce a success message and send you an email receipt of the deposit.
Please retain the original check for 60 days from the date of the deposit in a safe and secure location.
How to deposit a check.
Learn how to deposit a check with OneAZ Mobile Banking.