Local First Arizona
Investing in Arizona. That's Onederful.
Local First Arizona is committed to empowering business owners and consumers to invest in our economy and grow our local business community.
That's why OneAZ is proud to be the Legacy Partner of Local First Arizona.
Local First Arizona and OneAZ
Local businesses rely on Local First Arizona for networking and growth opportunities, and on OneAZ for their business banking needs.
Revitalizing Arizona's economy.
Spending money locally revitalizes Arizona's economy. Local businesses are the lifeblood of Arizona.
For every $100, $45 remains in the Arizona economy when spent at a local business, vs. only $13 when spent at a national chain1
Small businesses employ one million Arizonans—that's 44.5% of Arizona's total workforce2
Locally owned businesses recirculate over 50% of their revenue within the local community3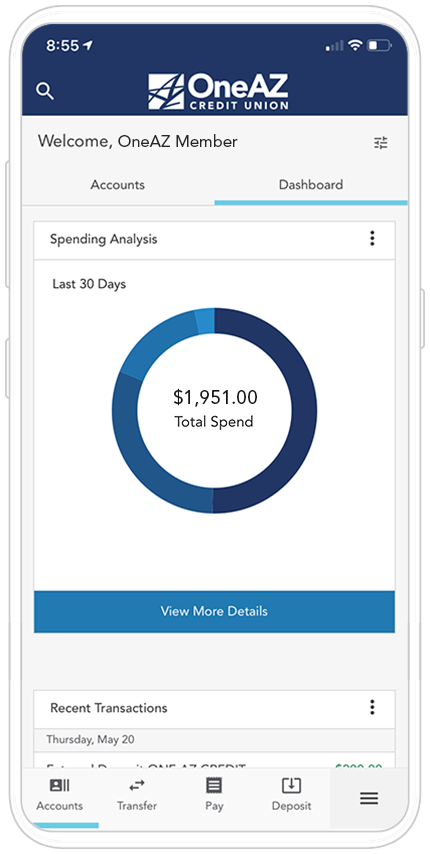 Data rates apply.

Now your bank is as mobile as you are.
Set Travel Notices
Card Controls
Financial Goal Setting
Seamless on All Devices
Alerts
Check Ordering
Compatible with: