Get cashback by paying for everyday business expenses
Benefit your business with a low-rate rewards credit card.
Complete and sign the application and return to your local branch.
Business Cash Rewards Credit Card
We get it—running a business is hard work. Streamline your purchasing with the OneAZ Business Cash Rewards Visa Credit Card.
Low rates and no annual fee
Earning cashback is as easy as 3, 2, 1:


3% cashback on travel, office supplies, telecommunications and internet service
2% cashback at restaurants
1% cashback on all other purchase categories

Set spending limits for cardholders
Simplify your tax preparation and record keeping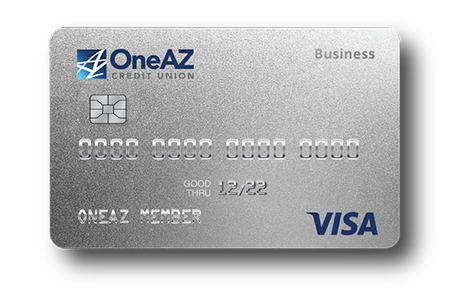 See how Alice Roach, owner of White Eyes Fresh Fry Breads, uses her OneAZ business credit card for success.
*See Terms and Conditions for additional details.