Attention Cardholders
Your current Business Credit Card rewards points will expire on March 31, 2020, so be sure to visit www.curewards.com to redeem your points for merchandise.
For questions about your credit card, visit your local branch or call our Member Care Center at 844.663.2928.
Get rewarded by paying for everyday business expenses.
Benefit your business with a low rate rewards credit card.
No annual fee

No balance transfer fee

No charge to request additional cards for key employees

Simplified tax preparation and record keeping

Benefit from a flexible source of capital

Earn 1 point for every $1 spent on a qualifying purchase*

All points roll to master account

Redeem points for travel & merchandise rewards*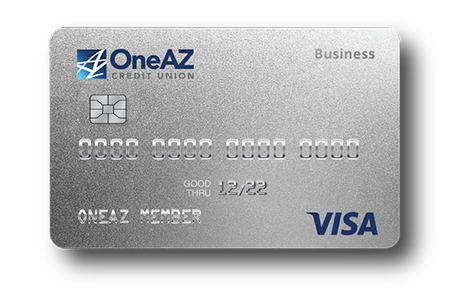 See how Alice Roach, owner of White Eyes Fresh Fry Breads, uses her OneAZ business credit card for success.
*See Terms and Conditions for additional details.