Financial solutions for
all Lumberjacks
As the official financial institution of NAU Athletics and a partner of the NAU Foundation, we're pleased to support Lumberjacks far and wide. We are excited to offer a collection of financial solutions uniquely designed for the students, faculty, staff, alumni and fans of the NAU Lumberjacks. Get your Lumberjacks Debit Card and NAU Affinity Credit Card by visiting one of our Flagstaff branches today!
NAU Lumberjacks

Debit Card
NAU Lumberjacks
Debit Card
Get

$100

when you open your OneAZ Student Checking account1
Show your Lumberjack pride
Access to over 25,000 fee-free ATMs
24/7 access to Online and Mobile Banking
Find a Branch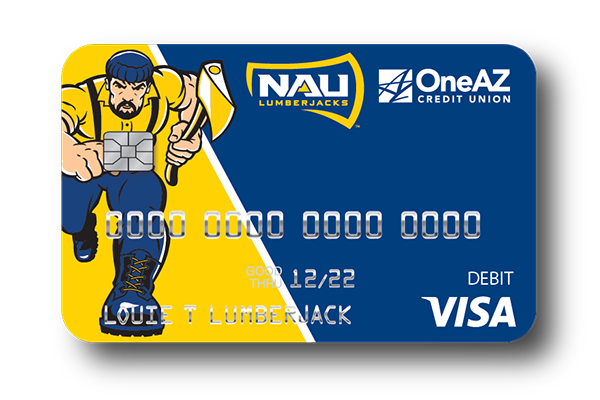 $100 in your pocket.
Open your OneAZ Student Checking account and receive a $100 deposit1.
Visit one of our Flagstaff branches today.
NAU Affinity
Credit Card
1% of every purchase is donated to the NAU Foundation to support alumni programs
0% introductory APR on purchases and cash advances for 6 months2
Rewards for every eligible purchase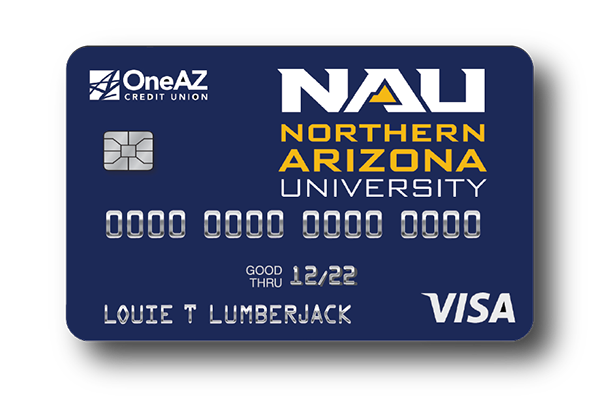 Visit one of our Flagstaff branches to get your Lumberjacks debit card today!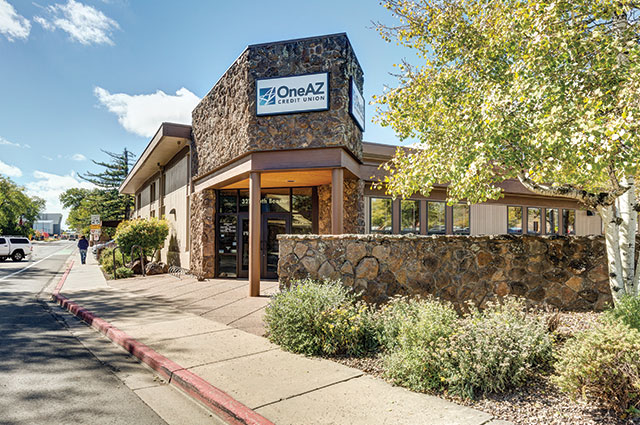 Vintage Flagstaff.
OneAZ Credit Union has been serving the Flagstaff area since 1970. With a branch on Beaver Street just steps away from campus, we know what it means to live the Lumberjack life!
OneAZ was Voted Best of Flag!
Thanks to our loyal members in Northern Arizona, OneAZ was voted Best of Flag in 2018!
Keep Reading
How to Save Money in College
If you're struggling to make ends meet in college, you're not alone. But you can avoid being a starving student by taking a few conscious steps to save money while having an excellent college experience.
Keep Reading
5 Ways to Keep Your Money Local
Supporting Arizona businesses means your money stays local, through taxes, investments and more. That means that your hard-earned money, once spent, continues to work for you and improve the economy.
Keep Reading
Why Choose OneAZ
It's about you, not your money.
You can customize your OneAZ experience by choosing from a full suite of business and personal financial services. We offer competitive pricing and loan rates to help you meet your financial goals, plus state-of-the-art online banking and a highly rated mobile banking app so you can manage your finances wherever you are.
We keep it local.
Arizona members have been trusting OneAZ Credit Union with their finances since 1951. As a not-for-profit, we reinvest our profits in our members and the community to strengthen the Arizona economy.
We're community-focused.
OneAZ Credit Union and OneAZ Community Foundation invest in the communities we serve. Together, we help students, nonprofits and disaster victims thrive financially, because we believe when our community succeeds, we all succeed.
Learn More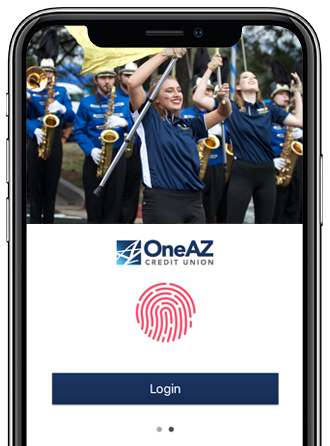 Banking in your pocket.
Mobile banking is available at your fingertips with our free myOneAZcu app.
Deposit checks
Schedule payments
Transfer funds
Compatible with

Want to learn more about our partnership with NAU?
Watch our videos below!
Insured by NCUA
For membership eligibility visit OneAZcu.com/Membership.
1 $100 awarded in branch at time of debit card activation. Bonuses are considered dividends and will be reported on IRS form 1099-INT (or Form 1042-S, if applicable). New OneAZ Student Checking account required. Offer not valid to existing members. Valid application must be presented to OneAZ associate in-branch. Offer valid to NAU students with valid and current student identification. Offer expires Tuesday, December 31, 2019.
APR = Annual Percentage Rate.
2 All loans subject to credit and income approval. Please see table below.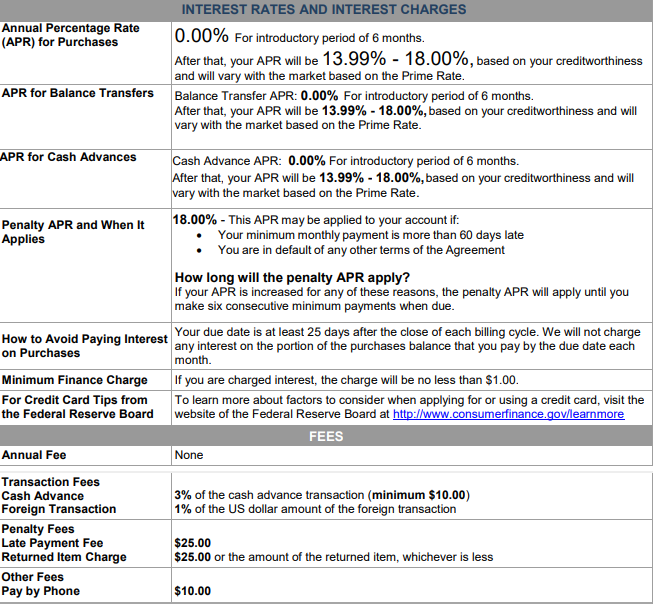 How We Will Calculate Your Balance: We use a method called "average daily balance" (including new purchases). We reserve the right to amend the VISA© Credit Card Agreement as permitted by law.
Effective Date. The information about the costs of the card described in this disclosure is accurate as of August 15, 2019. This information may have changed after that date. To find out what may have changed, contact OneAZ Credit Union