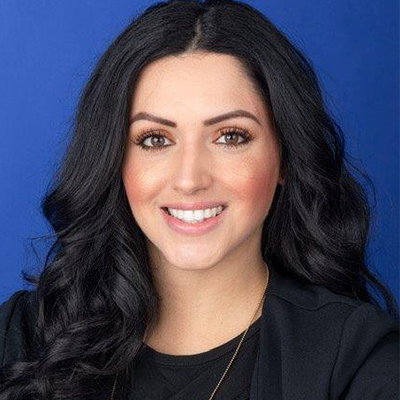 Southern Region Workplace Banking Program Manager
Vanessa Alfaro
Serving OneAZ members since: 2017
Vanessa's key to success: Push your limits and think outside the box.
Email Vanessa
A little about Vanessa
Vanessa has over seventeen years of financial industry experience, with two years at OneAZ Credit Union. As the Southern Region Workplace Bank Program Manager, Vanessa is a link between OneAZ and the communities we are part of, helping our Credit Union anticipate the growing needs of Southern Arizona businesses. Vanessa is passionate about supporting and strengthening the local business community.
Prior to moving into the Workplace Banking position, Vanessa worked as a branch manager for over 10 years, with experience at BBVA Compass and Midfirst Bank. She started in the financial industry as a senior in high school, and credits several mentors who helped guide her along the way. Vanessa is an active member of the Tucson Hispanic Chamber of Commerce and the Marana Chamber of Commerce, and is part of the Red Shoe Society.
OneAZ Helps Women Succeed in Business
With 70% of the OneAZ workforce made up of women, we understand the importance of supporting women so they can succeed in business.
Keep Reading
OCJ Kids and OneAZ Help Foster Kids Succeed
Imagine starting a new school year without school supplies, new clothes or even a backpack to carry, instead relying on hand-me-downs and reused supplies. That's where OCJ Kids comes in to help.
Keep Reading
OneAZ Connects with Southern Arizona at the Tucson Rodeo
Prescott-area residents selected OneAZ Credit Union as the Best Credit Union/Bank in the 2019 Daily Courier Reader's Choice Awards!
Keep Reading