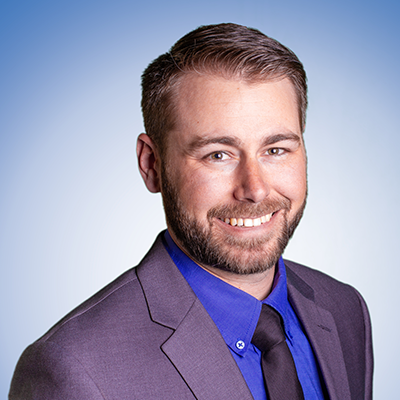 Joel Justin
Northern Region Workplace Banking Program Manager
Serving OneAZ members since: 2015
Joel's key to success: Never give up, always keep your goals in sight. No matter what gets thrown your way, push forward and always remain true to your faith.
A little about Joel
Joel is a trusted link between OneAZ Credit Union and the communities we serve. As Northern Region Workplace Banking Program Manager, Joel works closely with Northern Arizona businesses to anticipate their needs and connect them and their employees to financial services that fit their needs. Joel has been with OneAZ since 2015 and has over a decade of experience in the financial services industry, giving him the keen insight and knowledge to partner with small businesses and corporate enterprises.
Joel is a graduate of Northern Arizona University. His roots as a Lumberjack have helped him build relationships with the Flagstaff business community, where he provides personalized service with an eye towards helping businesses grow.
In his free time, Joel enjoys spending time outdoors with his growing family.