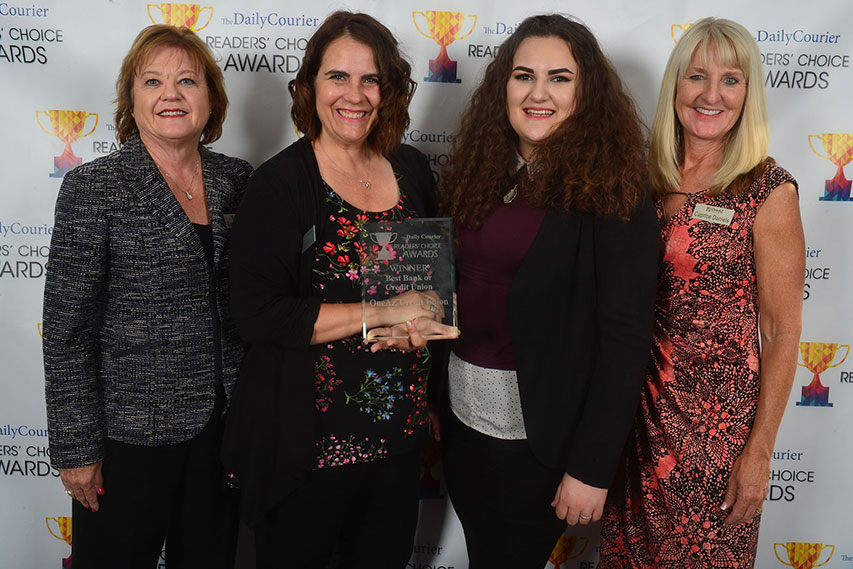 Prescott-area residents selected OneAZ Credit Union as the Best Credit Union/Bank in the 2019 Daily Courier Reader's Choice Awards! Daily Courier readers from all over Prescott voted for their favorite local businesses and services, and we are honored to be considered among the best of the best in the Prescott area!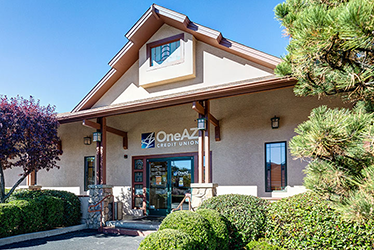 Associates representing the two Prescott branches — Gail Gardner Way and Gurley Street — attended a ceremony in July to accept their award, which will be displayed in both Prescott branches.
OneAZ has been in the Prescott community since opening its first branch there in the early 1980s. With three branches in the area and 21 across the state, OneAZ is committed to the local community.
In addition to a full suite of financial products and services, OneAZ provides Community Impact Grants to help local nonprofits that improve the Prescott community, like Prescott Center for the Arts and the Coalition for Compassion and Justice
Congratulations to the Prescott branch teams for receiving this honor, and thank you to our Prescott-area members for voting for OneAZ! Visit one of our Prescott branches to see the award, learn what makes OneAZ the best in Prescott and experience their excellent member service in action.