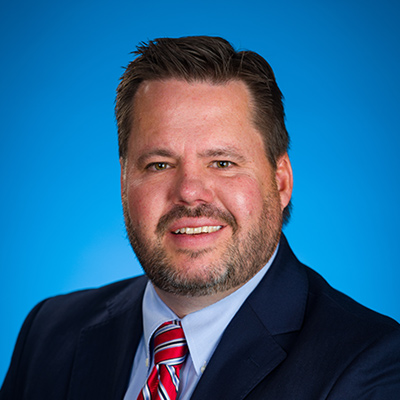 Jason Kerrick
Regional Sales Leader - Central Region
Serving OneAZ members since: 2018
Jason's key to success: Stay curious. One extra question might lead you to a connection that allows us to tell our story to a larger audience. Taking a genuine interest in the lives of our members can often lead to a great referral or an additional opportunity to improve the lives of our existing members.
A little about Jason
Jason has over 23 years of financial industry experience, with four years at OneAZ Credit Union. As the Regional Sales Leader for the Central Region, Jason is a link between OneAZ and the communities we are part of, helping our Credit Union anticipate the growing needs of Arizona businesses in the Phoenix area. His experience has taught him the importance of building trusting relationships between business leaders, their financial institutions and the communities they serve. For him, that relationship is more than just business – it's a true partnership between the organization and the credit union.
Jason moved to Arizona from Ohio in 2007 and has worked in the Phoenix area ever since. Prior to joining OneAZ Credit Union, Jason worked as a Regional Manager with a Regional Bank for ten years. Jason is very passionate about coaching and practices both with Associates that he leads daily at work but also in his volunteering efforts outside of work. Jason spends a lot of time outside of work as a volunteer coach for organizations that offer youth sports programs to the youth in the community.