Your Credit History: There's Always a Path Forward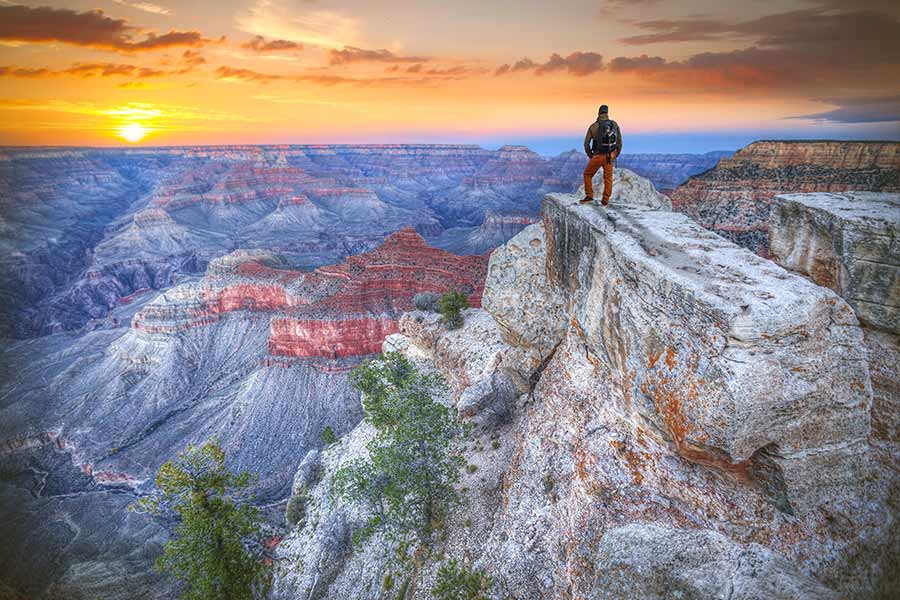 It might be tempting to think we can't "rewrite" our credit history, but there is a path forward.
Credit history affects many parts of a person's life – in all ages and stages. Whether you're looking to rebuild credit after some bumpy experiences, or establishing credit for the first time, credit matters. Understanding options to improve credit history is helpful especially during today's uncertain economic times.
Much more than "looking in the rear view mirror," it pays to pay attention to credit history. Improving credit history helps improve credit scores, which then has the potential to give people access to favorable loans, credit cards and more.
A lot of us grapple with a challenging credit history. Recent research from the Financial Health Network shows that more than two-thirds of Americans—nearly 170 million people—are financially vulnerable or merely coping – and many of those challenges are with credit history.
Your credit history is based on patterns over time, with an emphasis on more recent information. Rebuilding credit history will take some patience, but it can be done!
Tips to Get Started
Tips to improve your credit history include:
Pay on time. Submit your payments before they're due. Automate your payments.
Pay it off (after the statement date, before the due date). Pay more than the minimum payment on loans or credit card balances. If you have a large amount of debt or are carrying balances for long periods of time, that credit history can negatively affect your score.
Use 30% or less of your credit limit (credit utilization).
Review your credit report. Is your credit history accurate? We suggest focusing on correcting any errors, then regularly review your credit score, payment histories and credit utilization. Pulling your credit report for free at annualcreditreport.com (or CreditKarma.com or through the credit bureaus) will provide a full picture of everything that you owe.
Become an authorized user.
Get a secured credit card, credit-builder loan or secured loan.
Keep accounts open (Length of credit history affects your credit score).
Review your credit mix.
Stick with it. Paying on time for accounts that you have held for five years or longer can have a positive effect on your score. Remember, this is a marathon, not a sprint. Patience is key.
Talking to a credit counselor like GreenPath can help you understand your financial situation, explore different options, and make a personalized plan. 93% of people who talk to us leave the conversation with a plan for achieving their goal.
How do credit builder loans work?
As we noted above, one potential option is to look into a credit builder loan – depending on your specific financial situation.
A shared secured loan, also referred to as a credit builder loan, is an option for those with poor credit, little to no credit history to (re)build their credit.
It's like a personal loan in that the borrower typically receives a one-time lump sum. The amount borrowed is deposited (frozen) in a savings account until you have repaid the loan.
Because these loans are secured by collateral, the interest rates are typically lower than interest rates on unsecured personal loans.
A secured loan could make sense as a path for a borrower to help them prepare for other types of credit (car loan, mortgage) that are more difficult to qualify for.
As with any type of credit that a consumer is considering though, it is important to understand the terms, see if there are up-front costs, annual fees and what the monthly interest rate is.
This option will make sense once you have a full view of your finances. It's a good approach to find a loan you can comfortably afford – the monthly payment will fit into your budget and can be paid on time each month. On-time payments are reported to credit bureaus.
What is a secured credit card, and how do they work?
For anyone with limited credit history, a secured credit card is designed to help establish, strengthen or rebuild credit.
A secured credit card offers benefits and protections of a standard credit card—but you must put down a security deposit first. The spending limit is based on the deposit amount. If you manage your line of credit responsibly, you'll get your security deposit refunded in full. In most cases, secured cards come with high interest rates so it will be costly if you carry a balance.
Using a secured card can boost your credit score relatively quickly —especially if you make on-time payments every month. These cards can also help you maintain a good credit utilization ratio – if you keep your debt low and pay off your balances.
The Place to Start
When it comes to rebuild your credit history, you don't have to go it alone.
Trusted, caring GreenPath counselors are ready to provide specific options for your situation.
We can help pull your credit report and conduct a full credit review, as well as understand how best to manage any outstanding debt.
This article is shared by our partners at GreenPath Financial Wellness, a trusted national non-profit.
APR = Annual Percentage Rate