10 Things You Should Know Before Buying a Used Car
The supply chain issues and chip shortages of 2021 put a significant halt on new car sales due to the rapid decrease in new car inventory. This resulted in used car prices skyrocketing to an average sale price of $29,000 — a whopping 39% increase from just one year prior.
For those who may not be familiar with the used car buying process, follow this 10-step plan to protect yourself from the next scam, buying a lemon, or overpaying for your next car.
1
Set Your Budget First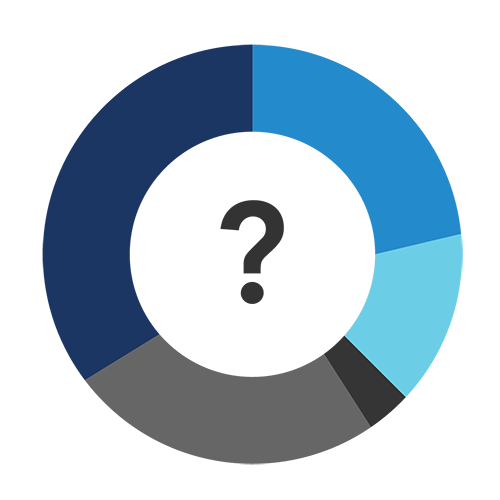 The biggest mistake both new and used car buyers make is finding the car they love and then forcing it to fit into their budget.
Before you even start to search for a car, determine how much you can afford to spend. Then, only search for vehicles that fall within your budget. When searching online, you can use a filter to only show search results for cars that fit within your monthly budget.
2
Paying Cash vs Financing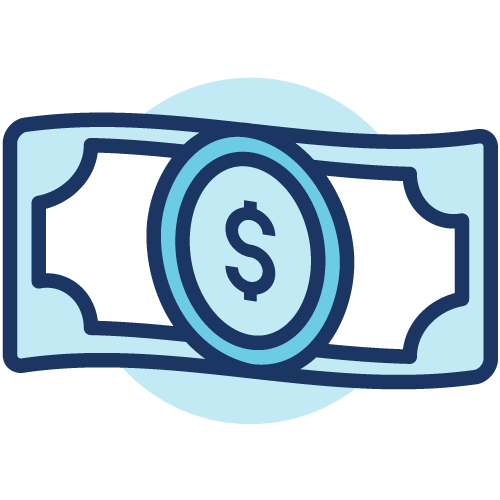 The easiest way to purchase a used vehicle is to pay cash. This will save you the time and effort of going through the financing process and often you will receive a better deal when paying cash for your used car.
However, with the price of used cars skyrocketing over the past year, you may find yourself struggling to save up enough to pay cash. If this is the case, consider financing.
When financing a used vehicle, it's always a great idea to get pre-approved from a local bank or credit union before you start shopping around. Also, keep in mind you may get pre-approved for more than your budget allows, therefore always revert to our first rule for buying a used car: make sure the used car fits inside your budget.
Read More: How to Buy a Used Car with a Loan
3
How Much Should I Pay for the Used Car?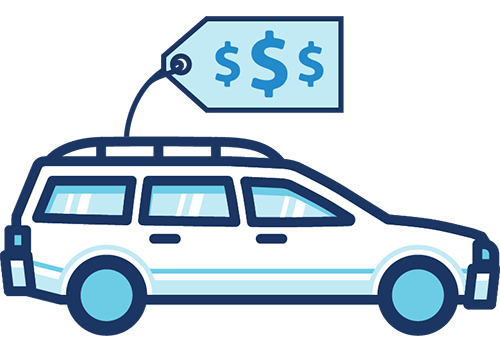 Take your time and research the approximate value of the car you're looking to purchase. You can do this by taking the year, make, and model of the vehicle and entering them into sites such as Kelley Blue Book and NADA Guides.
You can also compare how much other sellers are asking for the same used car using online selling sites such as Carvana and Auto Trader.
4
Determine the Cost of Owning the Vehicle
One of the most overlooked areas of purchasing any vehicle is forgetting to calculate how much your car will cost to drive once you own it.
Start by researching the gas mileage you can expect from the car and factor that into your monthly budget. Next, get on the phone with your insurance agent and have them give you a quote based on the vehicle you're getting ready to purchase.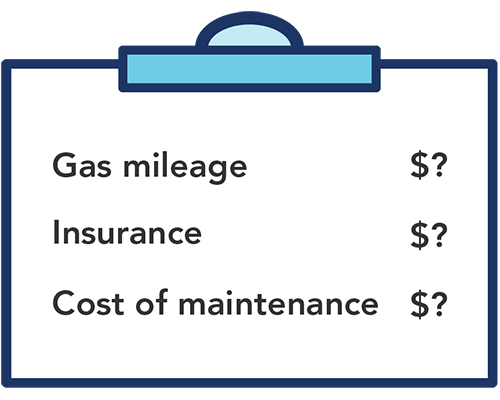 Live in Arizona? Calculate Your Car's Vehicle License Tax Here
Lastly, you will need to factor in the cost of maintaining your vehicle and any upcoming high-ticket maintenance items that you can expect once you take ownership of the car. If you need help finding maintenance schedules, RepairPal will allow you to look up the maintenance schedule and estimated costs for any maintenance of the car you are looking to buy.
5
Look at the Consumer Reports
The nice thing about buying a used car is the amount of data that has already been collected on the vehicle you want.
Did you know you can search the year, make and model at ConsumerReports.org to determine how satisfied (or unsatisfied) current owners are with the vehicle? You can also see the overall safety rating and any safety recalls the vehicle has had over the years.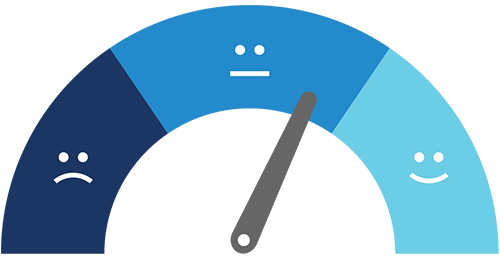 6
Look Up the Car's History
Before you purchase any used car, you must determine how used the car is.
CarFax and Autocheck are great places to check for a history report on the vehicle. This report will show the vehicle's title, mileage, any previous ownership, accident reports and whether the car was meant for private or commercial use.
History Report
Vehicle's title
Mileage
Previous ownership
Accident reports
Private or commercial use
Autocheck
CarFax
More affordable
Charges more
Doesn't provide maintenance records
Provides maintenance records
1 report: $24.99
25 reports: $49.99
1 report: $39.99
3 reports: $59.99
6 reports: $99.99
7
Check the Title
Often when searching for used cars, private sellers will state there is a "free and clear title". This simply means the seller owns the car free and clear and does not have a lien on the vehicle.
Common liens could be a car financing loan, a car title loan, or a mechanic's lien.
It's important to verify what the seller is stating is accurate. You can do this by searching title records on most state motor vehicle websites.
Live in Arizona? You can search for vehicle title liens here.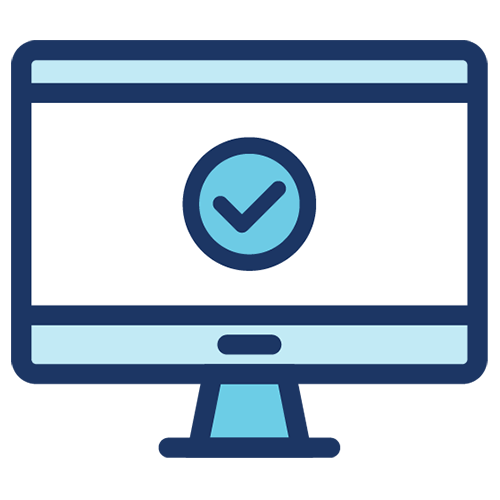 8
Test Drive the Car

Whether you are purchasing a used car from a dealer or a private party seller, always test drive the vehicle.
1
Start the engine and let it idle for a few minutes.
2
Listen for any unusual sounds (rattling, whining or clicking).
3
Test all lights (headlights, fog lights, brake lights and turn signals).
4
Drive the car in stop-and-go traffic and the highway. Turn off the radio and listen for any unusual noises. When driving on the highway, make sure to hit speeds at or above 55mph and feel for shaking or pulling to one side. Exiting the highway is a great time to test the braking system.
6
Test all doors, windows, locks and sunroofs to determine they're fully functioning.
7
Practice parking the vehicle to make sure you are comfortable fitting the car into a standard parking space. If you're purchasing a larger SUV or truck, it's also a good idea to test fit the vehicle in your garage or assigned parking space where you live.
9
Have a Professional Inspect the Car
If purchasing a certified pre-owned used car from a trusted dealer, then you can skip this step.
However, if you're buying from a private party seller, enlisting the help of a professional mechanic may be one of the most important steps to purchasing a used car.
In fact, many mechanic shops actually offer this as a service, and you can expect to pay around $100 for a thorough inspection.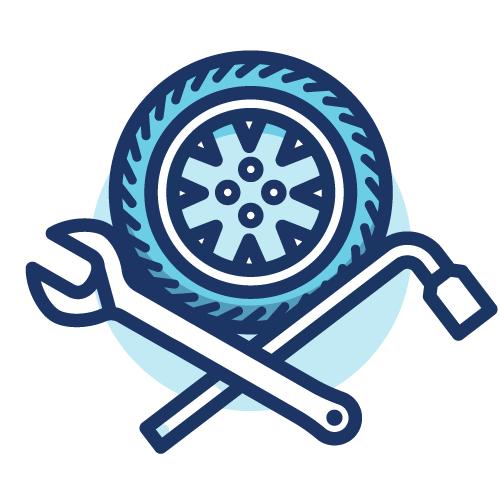 Although this may feel like a large fee to pay, consider the alternative of purchasing a vehicle and then pouring thousands of dollars into it a few months down the road when you realize you were sold a lemon.
10
Negotiate the Best Price
The final step when it comes to purchasing a used vehicle is to make sure to negotiate the best price. Remember, the seller is most likely doing the same, therefore you should expect the seller to initiate a higher sale price than what they're willing to accept.
The first rule of negotiating is to have as much information as possible on the vehicle you're getting ready to purchase. Up to this point, you should have already researched what the car is worth, how much the car is to maintain, and you should have all the information from the CarFax or Autocheck.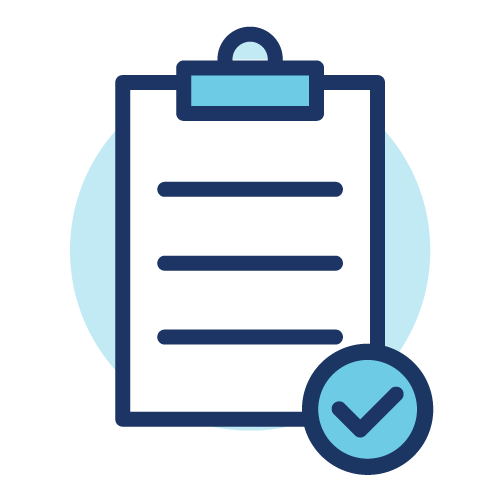 In addition, take note of anything you find that can justify a drop in the sale price.
Did you notice anything upon initial inspection of the vehicle?
Will the car need maintenance soon (think tires or other scheduled maintenance)?
Any scratches, dents, or other cosmetic issues?
Did you notice anything when test driving?
The second rule to negotiating is to be willing to walk away from a bad deal. Keep in mind, there will always be another used car for sale, so don't get too attached and commit to a bad deal. Oftentimes, the first car you see isn't the car you ended up driving home.
The last thing to remember when negotiating a deal is always keep in mind your purchase is nothing more than a business transaction. A great salesperson will try to create an emotional bond between you and the car you're thinking about purchasing. Unchecked emotions can often get in the way of better judgement and a better deal.
Ready to Get Pre-Approved?
Now is the best time to get pre-approved for a used-car auto loan from OneAZ Credit Union.
Visit any local OneAZ Credit Union branch, apply over the phone 24/7 or apply online and get some of Arizona's lowest rates on used car loans, along with a free CarFax report and no payments for the first 90 days.
Chris "Peach" Petrie is the founder of Money Peach. Money Peach partnered with OneAZ to provide free financial education to members across the state. To learn more about OneAZ's partnership with Money Peach, click here.
APR = Annual Percentage Rate