This Year, Make it a Budget-Friendly Vacation
Getting an understanding of your spending habits and planning affordable fun can help you have a budget-friendly vacation.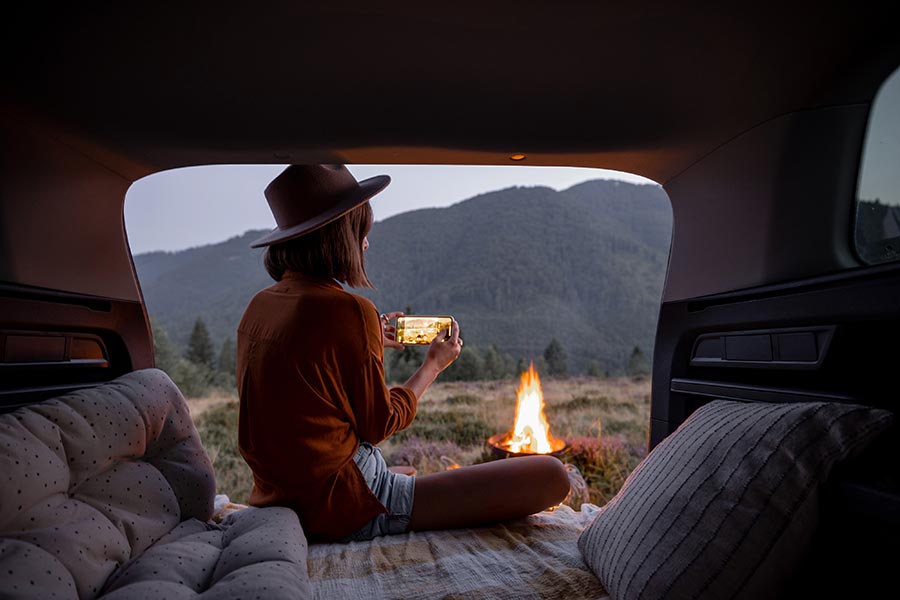 What We'll Cover
How to build your vacation savings
Ways to find memorable excursions that are affordable
Tips and tricks to cut costs on travel
Are you looking to escape the ordinary? If travel expenses are keeping you from visiting family and friends or exploring the world, this post is for you. Taking time to plan for a budget-friendly vacation can help you manage expenses and enjoy a much-needed trip without derailing your finances – and the fun.
4 Tips for a Budget-Friendly Vacation
Before you hit the open road, here are a few budget-friendly vacation tips.
1. Get a Budget "Gut Check"
As early as you can, take a budget "gut check" before you pack up the kids and the car. Get a handle on your monthly income and typical expenses, including credit card debt or other loan payments.
Once you have a complete picture of monthly income, expenses and debt, consider how much you can set aside to build up vacation savings.
Automating savings deposits makes it easier. You'll be able to set it and forget it, by funding the vacation first through automated savings.
Make it a family affair. Setting a vacation savings goal with loved ones lets you plan and encourage each other to make that dream vacation a reality.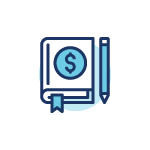 Related content:
Closer to the actual vacation date, build a vacation budget. List estimated costs of travel, food, activities, lodging and vacation-related purchases. Be realistic about what you'll spend – building a buffer to reduce any potential financial stress.
Finally, give yourself an additional cushion by paring down on credit card debt to ease monthly payments. Free up those funds for fun!
2. Plan Affordable Fun
Now the planning can begin by researching destinations and browsing travel sites online. What is the most fun for you and your loved ones – theme parks, different cultures, beach or outdoor adventures, history, extreme sports? Get a consensus on your vacation priorities and keep focused on the destination.
Are there "off-season" deals you can explore? Are there special deals out there for lodging, activities or events? If you're willing to be flexible on timing, you may find options that are more affordable than during the peak travel season.
Once everyone agrees on the overall vacation experience, research how realities can align with expectations. What's the most affordable way to pay for lodging, food, travel within the destination, whether it's a theme park campground or staying with family or friends. Researching all the many travel alternatives in advance will help you and your family not just have fun, but experience fun in the most affordable fashion.
3. Look at Lodging
Over the last decade or so, there has been an explosion of affordable, alternative vacation accommodations just right for you. This is good news for those planning for a budget-friendly vacation that avoids expensive hotel lodging.
Want an "in-home" vacation experience? Live like the locals do by visiting websites such as Vrbo and Airbnb to find just the right lodging. Some options come with a kitchen in order to save money by preparing meals, bikes, backyard or even boats to avoid costly add-on expenses.
If traveling internationally, hostels offer inexpensive lodging. Best to plan in advance to be sure of availability and features, and if meals are included. Hostels work best if you're flying solo or traveling as a couple instead of as a family.
Mix it up by lodging with friends and family who might live near your travel destination – just try not to wear out your welcome! You'll hear directly from the locals about fun things to do while you're in town.
4. Don't Forget Tried and True Travel Tips
For a budget-friendly vacation, don't forget those tried-and-true ideas like redeeming points on a rewards credit card.
Depending on your credit card rewards program, you can use travel rewards points on everything from airfare, rental cars, and cruise packages.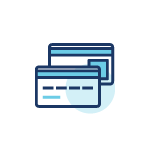 Let's escape the ordinary.
12-month 0% APR1 on purchases in the first 90 days
Finally, if you have the flexibility, consider a last-minute trip. Those last-minute cruises, hotel, lodging, attraction and airfare deals might mean leaving as soon as 24 hours after you lock in the deals, so keep your suitcase packed. Check out LastMinuteTravel.com to see what is being offered in terms of price and destinations.
Key Takeaways
Do a budget check to review your spending habits.
Create a vacation budget for airfare or gas, lodging, food, activities and souvenirs. Add in a buffer to reduce any potential financial stress.
Automate your savings to go to your vacation budget.
Look for off-season deals on the things you and your family most want to experience.
Use credit card rewards and sites like AirBnb to get the most out of your travel budget.
We've all had to hold off on making our travel dreams come true. Keeping in mind the ideas listed above can help make those dreams possible. If a vacation is on your wish list, by planning ahead, you can figure out your finances and make it a budget-friendly vacation.
This article is shared by our partners at GreenPath Financial Wellness, a trusted national non-profit.
APR = Annual Percentage Rate