4 Ways to Buy and Sell Your House at the Same Time
When you think of buying and selling a home at the same time, you may be picturing the elephant at the circus balancing on the ball with one foot while carrying someone on their back.
Sure, it can be done but how does the process actually work and what about all the unknowns?
What if I have to carry two mortgages?
What if I sell my house and can't buy another?
How long can I stay in my home after I sell it?
How will I get approved for a second mortgage if I still have my current mortgage?
The good news is not only is it possible to buy and sell a home at the same time, but it's also quite common. With the housing market as hot as it has been over the past few years, many homeowners are selling their current homes and buying a different home at the same time.
Before you decide to sell and buy a home at the same time, there are a few things you should know before you get started.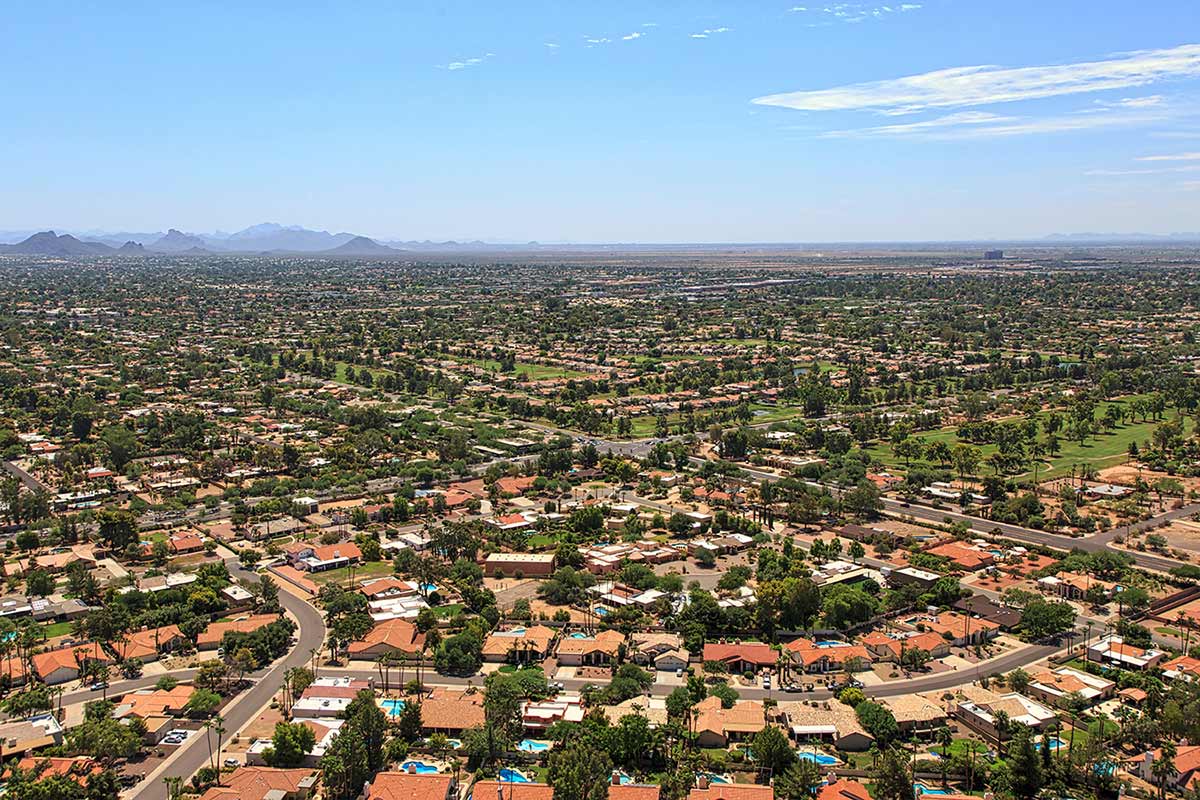 Before Getting Started: Work with an Experienced Real Estate Agent
A good real estate agent will protect you from the stress of buying and selling your home, especially when you decide to buy and sell a home simultaneously.
The very first thing you will want to do is find an experienced real estate agent who can answer any questions you have and help you through this process. An agent will also provide a menu of options for when it comes to buying and selling a home at the same time.
1. The Buy Now, Sell Later Method
This is for the seller who is looking to sell their home but uncertain about selling their home first and then not having anywhere to live. In this scenario, your real estate agent looks at different options for the seller to help them utilize the equity in their home to first buy a home and then sell their current home.
However, this option may present some difficulty. If you utilize a HELOC or Home Equity Loan for a down payment on another house with the hopes of paying it off once you sell your old home, you may face early termination fees if you pay off that line of credit or loan within a certain timeframe.
If you home is already listed for sale, you may find it difficult to secure a new HELOC of Home Equity Loan. Many lenders, including OneAZ, may be hesitant to extend new credit on a home that is listed for sale.
The buy now, sell later method may give the buyer a stronger position when purchasing a home in a current seller's market without having to make a contingent offer — an offer to purchase a new home contingent on the sale of their current home.
2. Investor or Cash Offer
A second option may be your agent negotiating an investor cash offer for your home on your behalf. This is great for someone who would rather sell their home first and then have time to stay in the home while searching for a new home to purchase.
With a cash offer, investors usually aren't as concerned with you moving out right away as you would see with a traditional homebuyer who needs you to move out so they can move in.
You may be asking why an investor offer gives you more time to stay in your home. It's simple — an investor is not in a hurry to get you out of your current home because the investor isn't moving in. Often, the investor is willing to extend a 30-day close of escrow to a 90-day close escrow and even give you the option of a lease-back after closing.
3. The Refresh Your Property Method
The third option is for those looking to get the best return on investment from their property using the refresh your property method.
If the seller has the time and resources to make some minor repairs and updates to the property to improve the curb appeal, this usually translates into a higher offer price, thus putting more money in the seller's pocket to go towards their new home purchase. Some estimates say homeowners miss out on 15-20% of the value of their home by not refreshing their home prior to selling it.
As far as finding the funds to do the renovations, you have a few options. If you already have a home equity line of credit, or a HELOC, then you can tap into the equity of your home using the HELOC for renovations prior to selling your home.
If you don't have a HELOC, then there are companies that will do the renovations with no upfront out of pocket costs - you only pay them once you sell your home!
4. A New Way of Buying and Selling Your Home
As you can imagine, you are definitely not the only one trying to sell your current home and then buy another.
With that said, the real estate industry is continually adapting to create fast and simple solutions to the process of buying and selling a home simultaneously.
Today there are a number of online companies that exist to help you do one main thing: buy a home and then sell your home in that order without any stress.
While each company out there may be a little different, the idea behind all of them is the same — create solutions to help you remove the stress and fear of buying and selling at the same time while also making the process as seamless as possible.
Although it's not the same as working one-on-one with an experienced real estate agent, it's still a viable option to look at.
Summary
While the thought of selling and buying a home at the same time can feel stressful and overwhelming, it definitely doesn't have to be.
To make your homebuying experience even smoother, contact a OneAZ home loan expert. OneAZ offers personalized home loan options at affordable rates and some of Arizona's lowest closing costs. Apply online, by phone at 855.505.4663, or schedule an appointment at your local branch.
Chris "Peach" Petrie is the founder of Money Peach. Money Peach partnered with OneAZ to provide free financial education to members across the state. To learn more about OneAZ's partnership with Money Peach, click here.
APR = Annual Percentage Rate