Are You Ready for Home Ownership?

Features to Consider When Buying a House

While location is the most important feature to consider when buying a house, you'll also want to think about maintenance needs, layout, size, yard, kitchen details and more.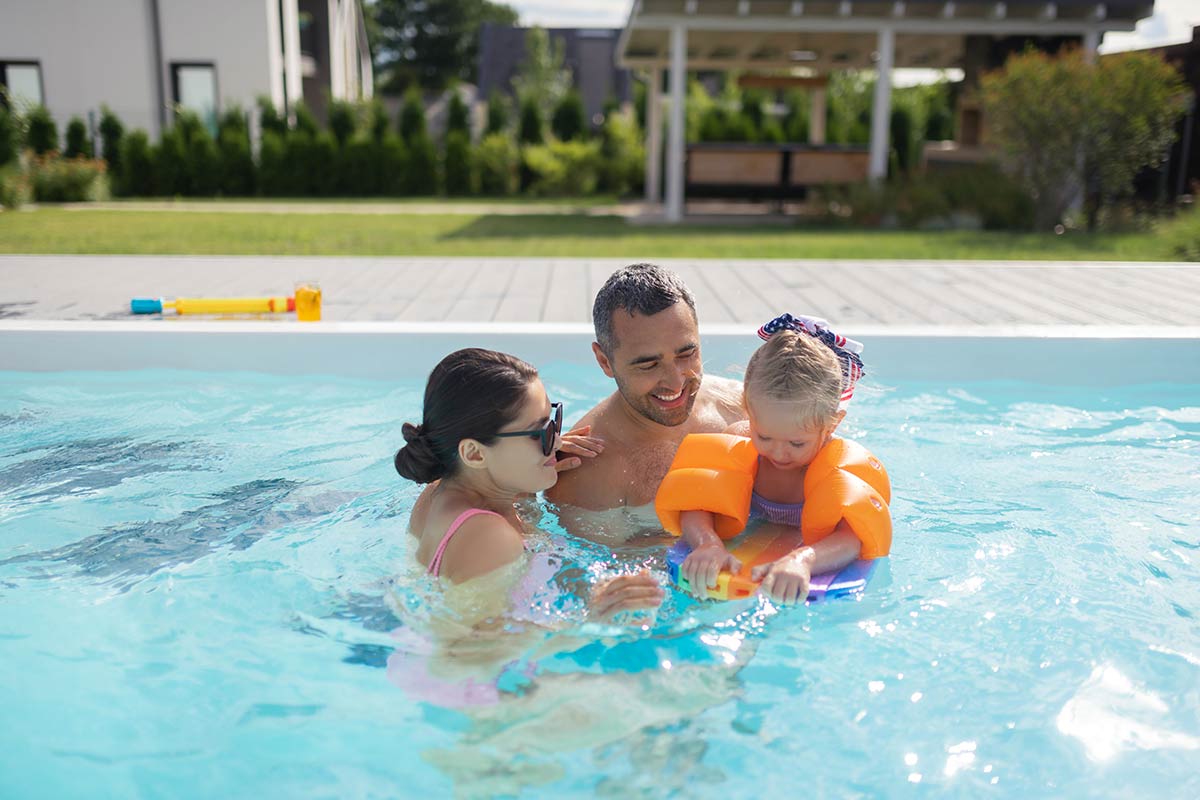 What We'll Cover
The most important features to consider when buying a home
How to decide on a home location
Considerations for number of bedrooms and bathrooms
How to determine your storage needs
When you envision moving into your home, what do you see? What does day-to-day life look like? What do you want to feel when you walk in through your front door?
These visions and emotions can be evoked by choosing the right features in your home.
With a home purchase being so large and final, it's important that you don't act on impulse or settle for features that don't meet your needs.
As you start on your home search, give some thought to the following features for your house.
Location
Location is the most important feature to think about when it comes to buying a house. You can remodel a home to suit your needs, but where the home sits is something you cannot change.
Consider the location of your home in terms of access to the places you frequent most often. It might be important that you live close to work, your children's school or other family members. Look at the closest grocery stores, nearby entertainment and traffic in the area you're considering.
Think about what's important to you in your home location. If walkability is important, you likely want to live in the middle of the city. Think about the neighborhood too – is it important that you live near a park or far away from heavy traffic? When you view a home, take note of whether you can hear traffic while you're inside.
Pro Tip: Drive around the neighborhood on weekends and weeknights to get a feel for how things are. Does the neighborhood seem safe? Can you see yourself or your family living there, going for walks, etc.?
House and Site Size
What are you looking for in terms of how much space you have? Is outdoor space important to you? What about garage space? Do you prefer a front porch or a large fenced-in yard?
Your needs may change as your life changes and your household grows, so think about short- and long-term needs and the practicality of the home space. When thinking about size and layout, be realistic about what you need for your lifestyle now and during the years you plan to stay at this home. You don't want something oversized if you won't use all the rooms, because you'll pay higher energy bills and taxes. But you also don't want something you'll outgrow too soon.
When looking at different yards, consider how much landscaping work you'd need to do and where that falls with your preferences. Other yard considerations include decks, patios, built-in grills, pools, or ponds. If a house doesn't have these things you want, you'll want to make sure the lot size is big enough to allow for making additions.
You might not want to do any exterior maintenance or care much for yard space at all. If that's the case, a townhouse or condo might be a great option.
Kitchen Layout
The kitchen is often the heart of a home. Cooking, conversations, cleaning – people spend a good amount of time in their kitchens every day.
With the crucial work of preparing everyday meals, you want your kitchen to be spacious, functional and up to date in its look and feel. While you can always remodel to customize your kitchen the way you want it, buying a home with an admirable kitchen will save you time, money and convenience.
When looking at homes, consider how modern the appliances are. Also consider the kitchen's proximity to the dining area and living room.
Maybe cooking isn't something you do often, and you're not as concerned about kitchen functionality. But the kitchen is still a focal point of a home. When guests come over, people often linger in the kitchen before settling in. Think about how you want this space to feel for you and your guests.
Number of Bedrooms & Bathrooms
Decide how many bedrooms and bathrooms you'll need and filter your home search to only those that meet that criteria. Again, consider short- and long-term lifestyle needs when making this decision. Think about how long you plan to live in this home and whether your family might expand during that time.
Most homes have three or four bedrooms. Consider the layout – if you have small children, you likely don't want their bedrooms to be on a different level or too far from the master bedroom. Also consider whether you want to turn a bedroom into an office and where you want that room situated in the home.
For bathrooms, consider whether you want a bathtub or shower or both. If you're planning to have kids in this house, you likely don't want the only bath in the house to be located in the master bathroom. Think about the people (including guests) who will be using your bathrooms to get a better idea of what will work best for your home.
Let's unlock your dream home.
Explore OneAZ home loans.
Storage Spaces
Keep in mind that older homes tend to have less storage space while newer homes have more closets and storage areas. If you have things like crafts, sports equipment, or seasonal clothes to store, you'll want adequate storage space.
In addition to bedroom closets, look at the bathrooms and hallways when viewing homes and note where you'll keep linens and towels.
Consider the garage as well, which adds to the resale value of your home. Do you need a workstation? Do you need space for cars, or would you use a garage more for extra storage?
Don't forget to look at the laundry room, too. Is there enough space there to efficiently do laundry and where is it located in the home?
Maintenance Needs
One of the biggest features to look for in your new home is roof maintenance. A new roof is a big expense for a new homeowner. When viewing homes, ask the current owners how old the roof is and how it's being maintained.
Also keep a lookout for cracks in the walls or doors and windows that stick or jam, as these could be signs of a bad foundation.
You'll also want to be aware of the home's HVAC system and when it was installed. The HVAC system can determine how big your energy bills will be, but it also helps to know if you'll need to replace the system soon.
Key Takeaways
Location is the most important feature to think about when buying a house.
Spend time in your desired neighborhood to get a feel for what it's like.
Get details on the HVAC system and when it was installed.
Think about short- and long-term when deciding on space and number of rooms.
Take time to think these home features through and share your ideas with your realtor. You might not be able to get all of the details you want in a home, but hopefully you'll get an idea of what you will not settle on. Buying a home is a big purchase that should leave you feeling that you made the right choice. Consider these features to help you make the best decision.
APR = Annual Percentage Rate