Free Checking for Students
Apply online in as few as five minutes!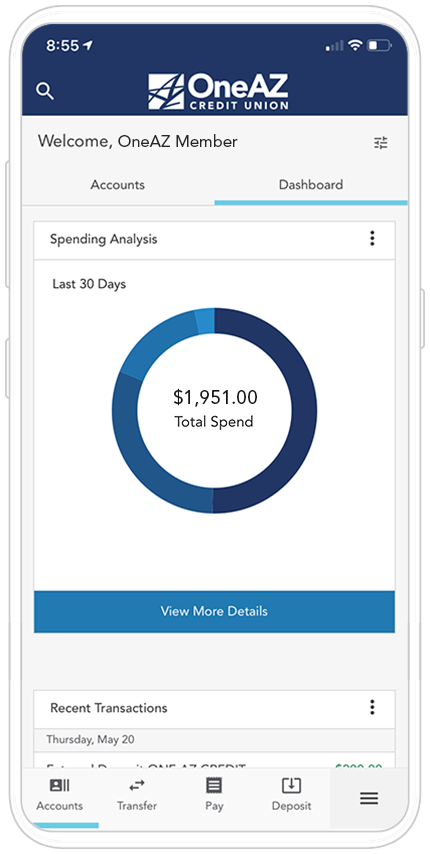 Data rates apply.

Now your bank is as mobile as you are.
Set Travel Notices
Card Controls
Financial Goal Setting
Seamless on All Devices
Alerts
Check Ordering
Compatible with:

Get Free Checking today!
College is expensive. But your checking is free.
Click
Open an account online in as few as five minutes!
Call
Call our team and get set up!
Visit
Stop by one of our branches today!
Student Resources Guide
At OneAZ, we want you to have the tools and the knowledge to make confident, smart decisions about your finances.
Credit Cards vs. Debit Cards
When you use a debit card, money is withdrawn from your checking account in real time. With a credit card, you are borrowing money from the bank, with an agreement that you will pay a portion of it back each month.
Keep Reading
10 Ways to Save Money in College
Learn more about how to save money with OneAZ's partner Chris Peach.
1 Checking is free; however, fees incurred—such as a stop payment or NSF fee—will apply. For rates and fees, refer to the published Schedule of Fees and Charges.