Pay securely with your mobile wallet.
How it Works
With Apple Pay, Samsung Pay or Google Pay, you simply open your phone or eligible smart watch's mobile wallet app and hold it near the card reader at a participating merchant to pay.
This means nobody sees or handles your debit card, so your information stays secure. Plus, you still get all the benefits of paying with your OneAZ debit or credit card!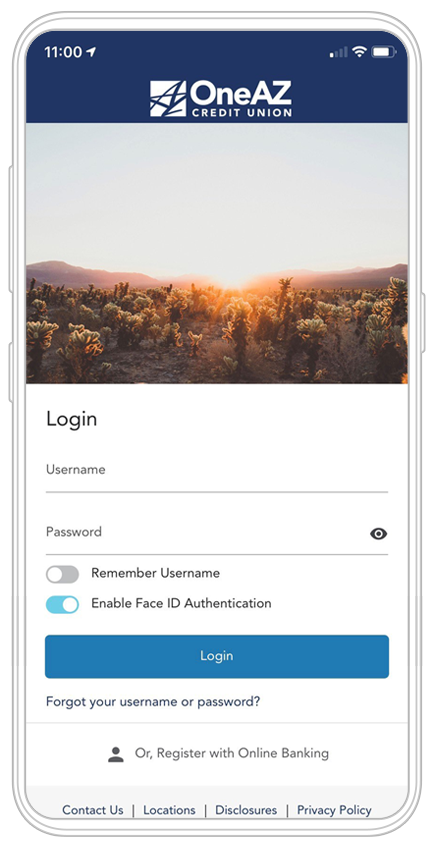 How to Pay
Here's everything you need to know about how to pay using Apple Pay, Google Pay or Samsung Pay.
Download the Google Pay or Samsung Pay app from your device's app store or open the Wallet app on your Apple® iPhone, iPad or Watch.
Add your OneAZ debit or credit card to your mobile wallet.
At a participating merchant, open your mobile wallet app and simply hold your Apple iPhone, iPad or Watch near the card reader when it's time to pay. Your phone may ask you to authorize your payment with its built-in fingerprint scanner or face recognition.
Your payment is complete—it's that easy!
If you experience enrollment or verification issues, please call our business partner PSCU at 855.553.4291, available 24/7.
Service provider costs may apply.
Apple and the Apple logo are trademarks of Apple Inc., registered in the U.S. and other countries. App Store is a service mark of Apple Inc.
Android, Google Play, and the Google Play logo are trademarks of Google Inc.