Explore the Open Road with these Exceptional Rates!
RV rates as low as 4.49% APR1
Available for travel trailers, motor homes and more
Up to 100% financing on approved credit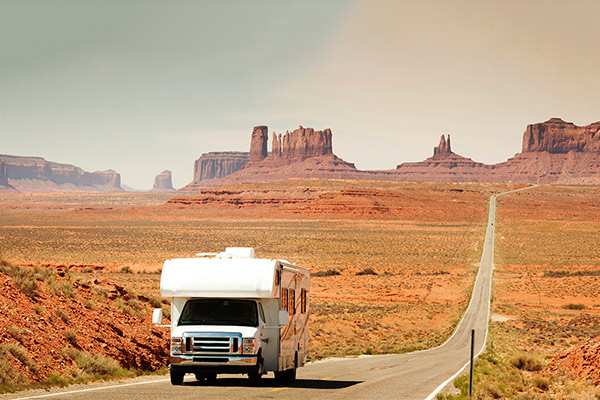 Apply Online
Apply for a loan online!
Apply by Phone
Call our eTeam and get set up!
Visit a Branch
Stop by a branch today!
Why Choose OneAZ
It's about you, not your money.
You can customize your OneAZ experience by choosing from a full suite of business and personal financial services. We offer competitive pricing and loan rates to help you meet your financial goals, plus state-of-the-art online banking and a highly rated mobile banking app so you can manage your finances wherever you are.
We keep it local.
Arizona members have been trusting OneAZ Credit Union with their finances since 1951. As a not-for-profit, we reinvest our profits in our members and the community to strengthen the Arizona economy.
We're community-focused.
OneAZ Credit Union and OneAZ Community Foundation invest in the communities we serve. Together, we help students, nonprofits and disaster victims thrive financially, because we believe when our community succeeds, we all succeed.
Learn More
Need more information?
Chat with a loan expert about your needs.
Call Monday through Friday between 8:00 a.m. and 6:00 p.m. or email anytime.
See what OneAZ members are saying about our auto loans!
OneAZ Credit Union is not responsible for the content on the ReviewTrackers and Facebook websites.
APR = Annual Percentage Rates. For membership eligibility, visit OneAZcu.com/membership.
Rates as of December 1, 2020.
1 New is any vehicle for which the equitable or legal title has not been previously transferred to an ultimate purchaser. Loan APR may range from 4.49% to 18.00% based on credit qualifications, term of loan, and payment options.