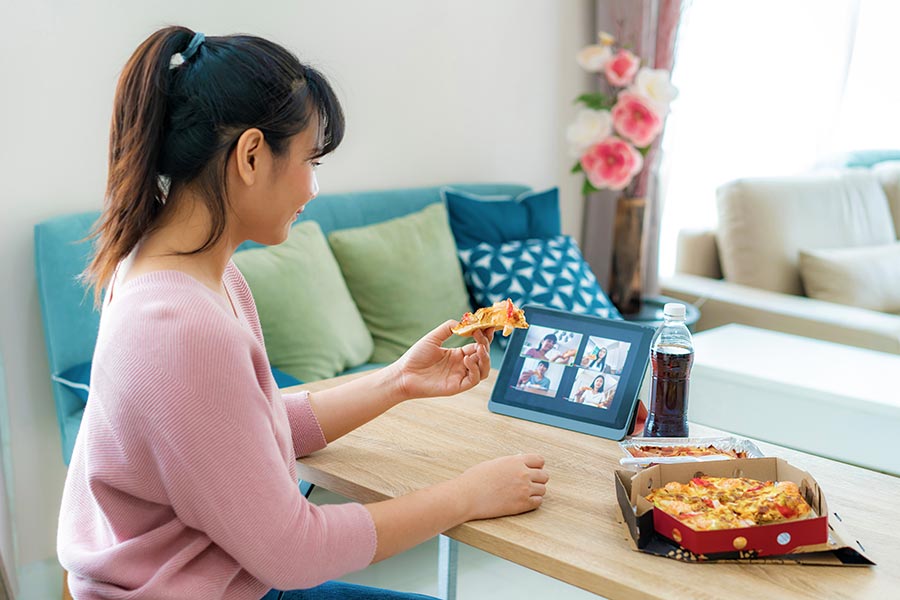 Right now, locally owned businesses are facing unique challenges unlike any they've encountered before. From mandatory closures to modified hours and services, many are finding that they need to quickly adapt to stay afloat.
To keep Arizona's economy strong, it's more important than ever to support Arizona-run businesses. After all, locally owned businesses recirculate over 50% of their revenue within the local community. Here are four simple ways to keep supporting local businesses, even while you're sheltering in place!
Order takeout from your favorite restaurants.
While you may not be able to lounge on the patio or hang out at the bar in your favorite local spot, you can still enjoy your favorite fare at home! Under Governor Ducey's executive order, restaurants are deemed essential for providing take-out or delivery meal service, so consider picking up a couple meals a week to order takeout. Missing meals with friends? Have a "dinner party"—everyone gets takeout and catches up over web chat while you eat!
Buy a gift card for future services.
Salons, beauty studios and tattoo parlors are non-essential businesses, meaning they are temporarily shuttered. But you can bet you'll want a trim, a touch-up or a full makeover by the time they reopen! Buy a gift card now to redeem when the businesses reopen, which helps them keep a flow of income to support employees who are unable to work right now. Plus, when the time comes to get that cut and color, you won't even feel like you're spending any money!
Order online from local retailers.
Your favorite local boutiques may have closed the doors to their brick-and-mortar shops, but they still have goods for sale! From art and apparel to home craft kits and even locally made cloth masks, you can shop online without turning to national retailers. Some are even offering free local delivery to sweeten the deal!
Donate to nonprofits in need.
Many nonprofits have been hit hard as a result of COVID-19, especially with a reduction in donations and volunteer hours. If you can, consider making a monetary donation or even giving your time as a volunteer. Volunteering for a nonprofit is considered an essential function, so you can still do this under shelter-in-place. Just be sure to follow health and safety recommendations, like wearing a cloth mask and washing your hands regularly.
Together, Arizona will continue to move forward through uncertain times. Supporting local now means our economy will bounce back when it's time to get back to business!